Israeli ministers concerned over 'troubling' US arms deal with 'hostile' Saudi Arabia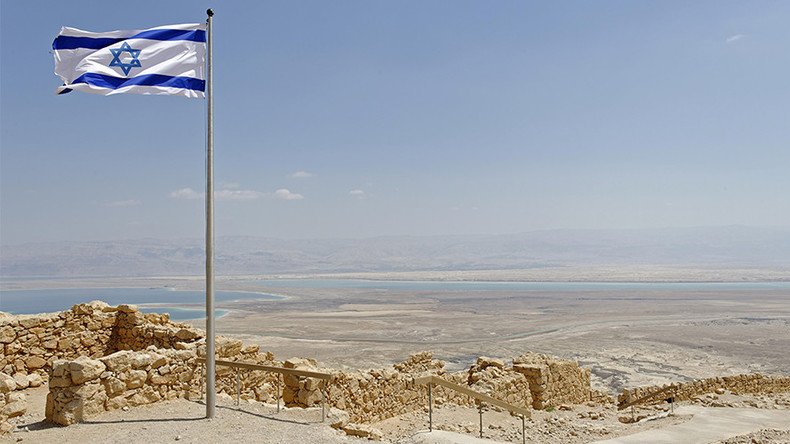 Several Israeli ministers expressed concern over the arms deal signed by the US and Saudi Arabia during US President Donald Trump's visit to Riyadh, saying Israel should maintain military superiority and demand an explanation from Washington.
"This is a matter that really should trouble us," Israeli Infrastructure, Energy and Water Resources Minister Yuval Steinitz said ahead of the weekly cabinet meeting, Reuters reports.
"Hundreds of millions of dollars in arms deals is something we need to get an explanation for," he also said, adding that Saudi Arabia "is a hostile country and we need to ensure Israel's qualitative military edge is maintained."
He went on to say that Israel still does not have diplomatic relations with the Saudis and "nobody knows what the future holds," as reported by Ynet News.
Israeli Intelligence Minister Israel Katz expressed similar concerns on Sunday, saying that "Israel's qualitative military edge should be maintained." He also said, however, that the US president's visit to the region could contribute to building a broad coalition against Iran.
"President Trump's visit strengthens the anti-Iranian camp in the region and presents an opportunity to advance regional security and economic cooperation as a foundation for regional peace," he said, as cited by the Times of Israel.
"A regional coalition should be built under American leadership to block and push back Iran," the minister added.
Minister in the Prime Minister's Office Ayoob Kara addressed Israeli Prime Minister Benjamin Netanyahu on the issue and asked him if he was not concerned about the US-Saudi deal. He also warned that Saudi Arabia might become a "world power with military superiority over" Israel.
Netanyahu has not expressed his opinion on the matter so far, but said that he would discuss the issue during the next cabinet meeting. He said earlier that he would like to improve relations with the Saudis and other Gulf States as part of an initiative aimed at striking a peace deal with Palestinians and forming a broad coalition against Iran, as reported by Reuters.
On Friday, Trump signed an arms deal with Saudi Arabia worth $350 billion over 10 years, with nearly $110 billion to take effect immediately. The deal involves US sales of military equipment to Saudi Arabia, including tanks, artillery, helicopters, light close air support, intelligence-gathering aircraft, and Terminal High Altitude Area Defense (THAAD) missile defense systems, as well as "offers of extensive training."
The agreement comprises deals in five categories, including border and coastal security, cybersecurity, air force modernization, as well as air and missile defense, according to the US Department of State.
The new equipment contributes to Saudi Arabia's "long-term security" in the face of "malign Iranian influence and Iranian related threats," the State Department added.
Trump will visit Israel on Monday as part of his first overseas trip.
You can share this story on social media: