Bump in the road: NATO drills in Estonia plagued by 3rd incident in just a week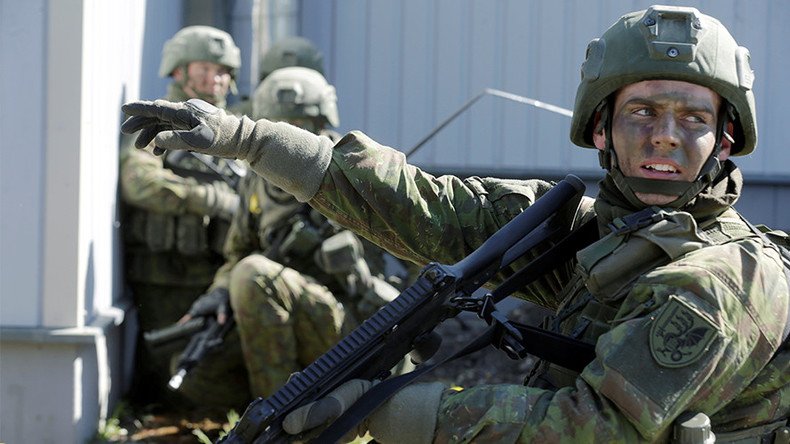 An armored carrier ran off the road into a ditch during NATO drills in Estonia, leaving two people injured. As the military exercise enters its final phase, this marks the third incident in just a week.
According to local media citing the police department, the armored carrier ran off the road into a ditch in northeastern Estonia. Two men, including the driver, have been hospitalized in the town of Rakvere.
Earlier on Wednesday, a military vehicle caught fire after it hit an overhead power line with its antenna. Three people were injured as a result.
"The conscripts were taken to a health check at the East-Viru general hospital. Two of the conscripts received first aid and were allowed to return to their unit. One young man was left under medical care due to burns," a spokesman from the Estonian defense forces said.
The series of unfortunate events started Tuesday, when an Estonian reservist received serious injuries after a truck ran over him. The truck was backing up as it was leaving a fire zone during a mock attack at Myanniku military field camp.
The military drills, dubbed 'Spring Storm,' kicked off on May 8 and are scheduled to be completed next Friday. The large-scale exercises include nearly 9,000 troops.
The 15th annual joint drills are being conducted to "reach a state of mutual understanding, brothers-in-arms mentality," according to Estonian defense forces commander Gen. Riho Terras.
You can share this story on social media: