Hassan Rouhani wins Iran presidential election – Interior Ministry
Iranian President Hassan Rouhani has secured the necessary majority in Friday's election, defeating his conservative rival, Ebrahim Raisi, according to the country's Interior Minister.
Rouhani has secured over 23.549 million votes, while Raisi has garnered around 15.786 million.
The rest of the candidates trailed far behind the front-runners, with Mostafa Mirsalim getting 478,215 votes and Mostafa Hashem Taba 219,450 votes at the latest count.
Earlier, the Interior Ministry reported that over 40 million ballots were cast by Iranians on Friday, indicating a turnout of 70 percent.
Russian President Vladimir Putin congratulated Rouhani on his convincing victory. In a letter to his counterpart, Putin said that Moscow is ready for further work to develop the bilateral partnership.
The Russian leader "expressed confidence in further successful implementation of the agreements, including those reached during the recent official visit of Hassan Rouhani to Russia" to maintain stability and security in the Middle East and in the world, according to official president's website.
Senior Russian Senator Konstantin Kosachev believes that the election results are positive both on the domestic and international fronts. He also noted that Russia and Iran have always been able to reach common ground under Rouhani's presidency.
"I believe it is a good sign both for the country and the world," he told journalists on Saturday.
"Rouhani can negotiate and is focused on it, which is equally important. This is a positive signal for the whole unstable region and, in my opinion, for Russia, as we have been pretty good at finding common ground. I am convinced we will succeed in it further," Kosachev said.
The EU foreign policy chief, Federica Mogherini, congratulated Rouhani in a Twitter message, signaling willingness for future cooperation with Tehran.
Iranians took passionately part to political life of their country. I congratulate President @HassanRouhani for strong mandate received 1/2

— Federica Mogherini (@FedericaMog) May 20, 2017
Although Supreme Leader Ali Khamenei did not officially back either of the candidates, it is believed he was leaning toward conservative Raisi. He lauded the huge turnout, thanking the citizens, Press TV reports.
Raisi, a former judicial official and prosecutor, sought to drum up support among poorer voters, dissatisfied with the government's failure to revitalize the economy despite the partial lifting of western sanctions. He pledged to increase social security protection, raise welfare and housing benefits, and curb unemployment while touring rural regions.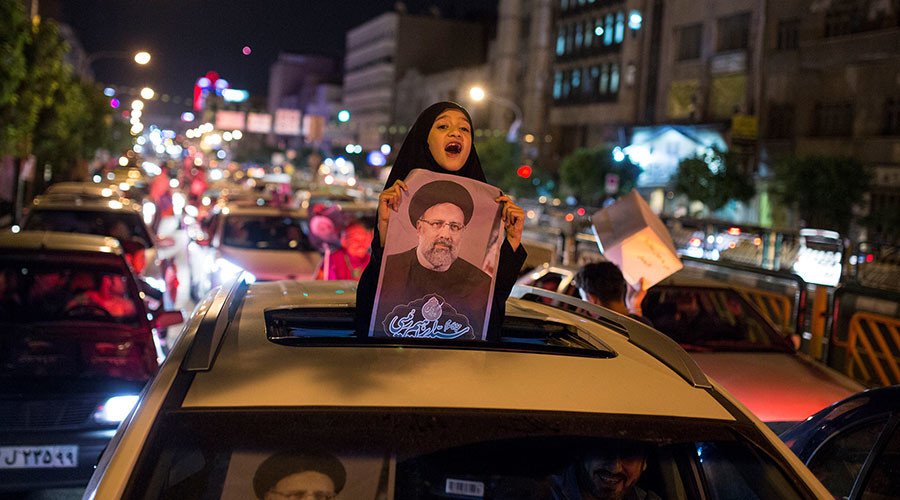 Rouhani came to power in the June 2013 presidential elections, succeeding hardline President Mahmoud Ahmadinejad in a landslide victory.
It had been speculated that Ahmadinejad might run for office again, but he was reportedly discouraged from announcing his candidature by Khamenei.
One of Rouhani's major achievements is considered to be the landmark nuclear deal struck between Iran and five permanent UN Security Council members plus Germany in 2015, which enabled the oil-rich country to escape most of the economic sanctions plaguing its economy and to boost oil production and exports. Rouhani is also credited with loosening some control over society.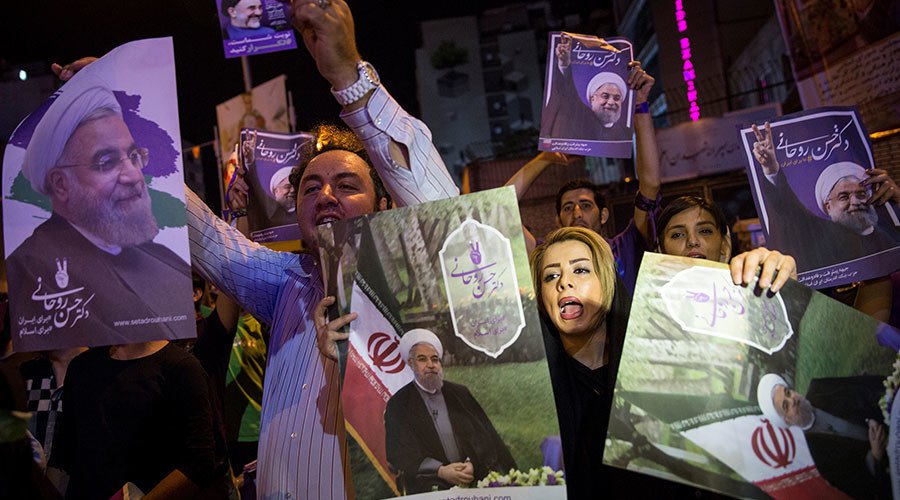 Following the casting of ballots on Friday, Rouhani said that its results would have a huge significance "for Iran's future role in the region and the world," as cited by Reuters.
Some feared that a Raisi victory might lead to a scrapping of the nuclear agreement and a return to a more stringent domestic policy.
You can share this story on social media: