Fox News founder Roger Ailes dies at 77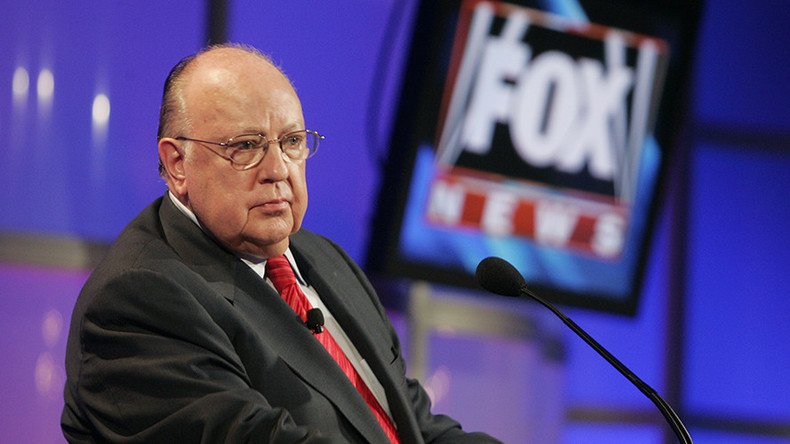 Roger Ailes, the former Fox News CEO has died aged 77, his family announced Thursday.
According to a news release from the Palm Beach County Medical Examiner's Office, Ailes' death was ruled an accident. An examination found he died from "complications of a subdural hematoma" after he fell and injured his head at home. Hemophilia also contributed to his death.
Ailes, arguably the most powerful man in media, founded Fox News almost from scratch in 1996 and headed it for 20 years until he was forced to resign in 2016 following a deluge of sexual harassment allegations spanning decades.
"I am profoundly sad and heartbroken to report that my husband, Roger Ailes, passed away this morning," Ailes' wife Elizabeth released a statement to American political commentator, Matt Drudge.
"Roger was a loving husband to me, to his son Zachary, and a loyal friend to many."
"He was also a patriot, profoundly grateful to live in a country that gave him so much opportunity to work hard, to rise – and to give back."
"During a career that stretched over more than five decades, his work in entertainment, in politics, and in news affected the lives of many millions. And so even as we mourn his death, we celebrate his life," the statement read.
RIP #RogerAiles one of the most impt broadcasters in history-The genius who created #FoxNews -a good friend, who loved his family & country

— Geraldo Rivera (@GeraldoRivera) May 18, 2017
Regarded as the man that transformed television news and American politics, Ailes built Fox News into an influential and controversial force within the US political landscape, attracting a right-wing audience.
The network was part of a vision from Ailes and Richard Nixon "for putting the GOP on TV News." He accused the mainstream media of holding a liberal bias, a sentiment that Fox News hosts continue to echo today.
Ailes was an adviser to Nixon during his 1968 election campaign and counseled him on media strategy during his presidency.
While Ailes had been accused of sexual harassment in the past, the lawsuit filed by Fox News host Gretchen Carlson in July eventually led to his departure from the Rupert Murdoch-owned media empire. Carlon's decision inspired other Fox News employees and guests to come forward with their own accusations against the CEO.
READ MORE: RT's ultimate guide to MSM

During his time at Fox News, Ailes used the network's vast profits to settle lawsuits and target journalists and enemies in what was dubbed a 'Black Room' on the 14th Floor of News Corp's New York offices.
Ailes was also instrumental in helping President Donald Trump win the White House. Trump was a regular guest on Fox News over the years, and Ailes amplified his message to Fox News' right-wing audience.
Ailes reportedly advised the former reality show star on his debate strategy, although Trump's camp denied this claim.