'Good-looking mom': Berlusconi 'flatters' Macron with thinly-veiled jab at first lady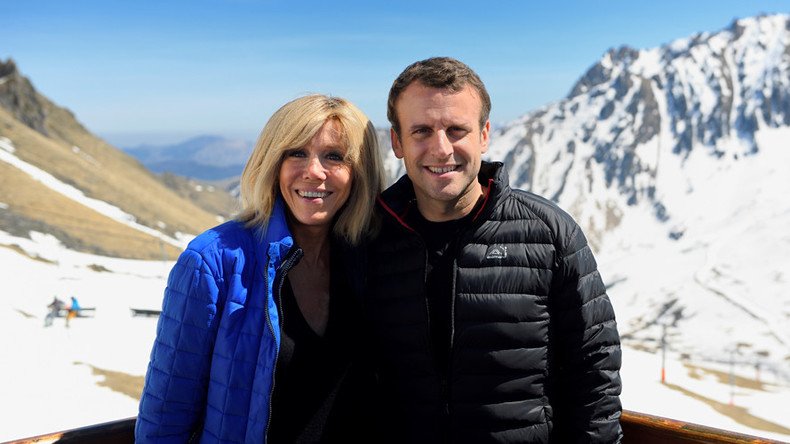 Former Italian Prime Minister Silvio Berlusconi has described France's new president Emmanuel Macron as a "good-looking lad with a good-looking mom," an apparent reference to the French president's wife, who is 24 years older than the newly-elected leader.
Speaking at a mayoral candidate's event in Monza, Italy, on Monday, Berlusconi called Macron a "39-year-old lad, with good work experience under him and most of all with a good-looking mom who has carried him under her arm when he was still a child," Italian media reported.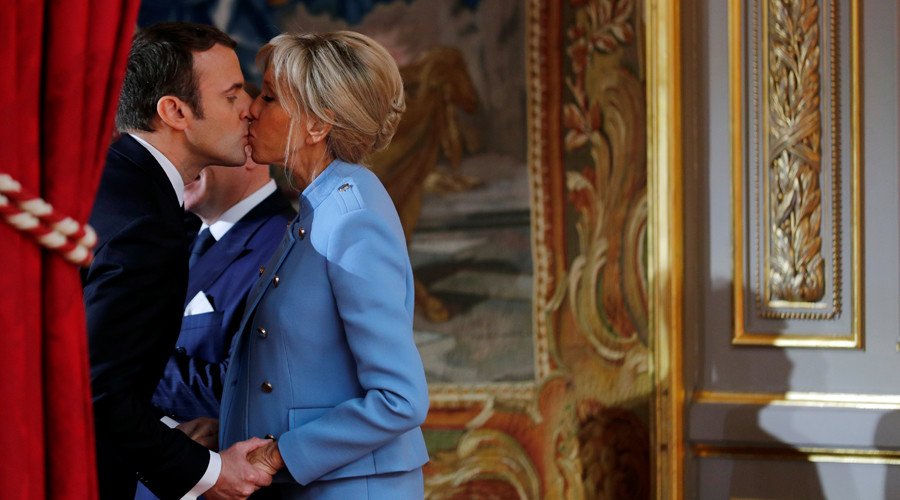 The former PM did not explicitly mention the name of Macron's wife, Brigitte Trogneux.
His comments are more than a little ironic, considering 80-year-old Berlusconi – famous for his 'bunga bunga' parties and affinity for younger ladies – is dating a woman 49 years his junior.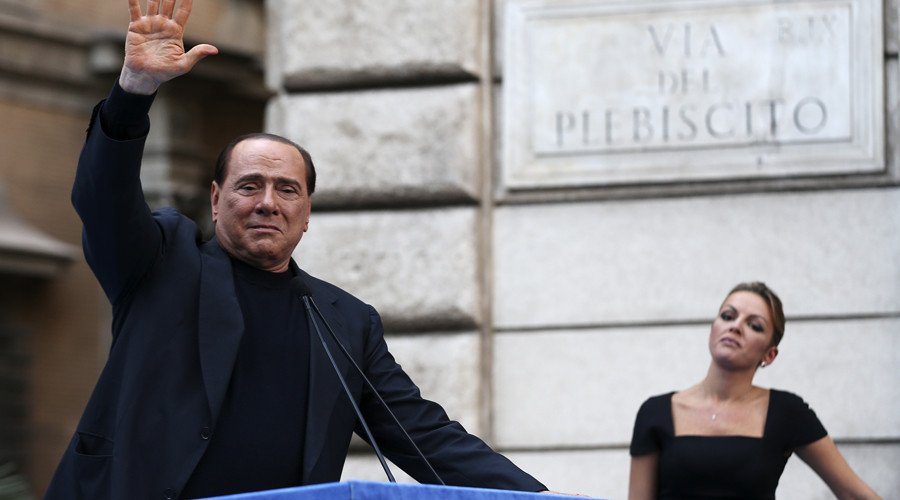 It's not the first time Berlusconi has raised eyebrows with his comments and public gaffes. In 2009, he said that thousands of people made homeless by the L'Aquila earthquake should merely act like they're on a camping trip. One year earlier, he hailed the first black US president, Barack Obama, as "handsome, young, and also suntanned."
Berlusconi has repeatedly shrugged off his many critics, accusing them of having no sense of humor.
Meanwhile, Berlusconi isn't the only one to target 39-year-old Macron's marital situation.
Just days ago, French satirical magazine Charlie Hebdo published a cartoon which drew Macron's 64-year-old wife as pregnant, with the caption "He will do miracles."
The cartoon was criticized on social media, with many accusing it of sexism.
Hey, sexist oafs @Charlie_Hebdo. Brigitte Macron's age and reproductive life is none of your business. Do better.

— Naintara Maya Oberoi (@naintaramaya) May 10, 2017
Other media have accused Macron of being gay, stating that he couldn't possibly be in love with his older wife.
"This also shows a lot about misogyny in France. Because if I was 20 years older than my wife, nobody would have questioned my relationship's legitimacy for even a second..." Macron said in a statement broadcast by Le Parisien.
Macron was just 17 years old when he declared his intention to marry Trogneux, who was his literature teacher. The two married in 2007. Although they have no children together, Trogneux has three children and seven grandchildren.
You can share this story on social media: