Stray dog ate infant's corpse in India while onlookers filmed gory carnage – reports
Published time: 16 May, 2017 12:48
Edited time: 18 May, 2017 06:33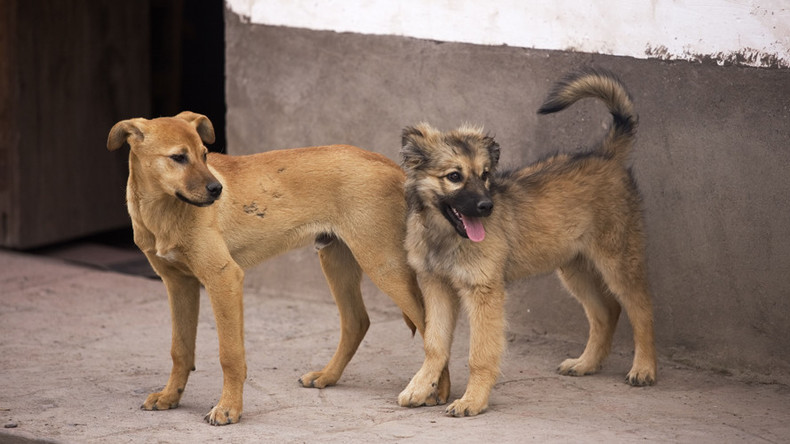 A stray dog was found eating the corpse of a baby outside a hospital in India, according to witnesses, some of whom reportedly recorded the gruesome incident on their cell phones. Authorities are unaware of the child's identity.
The incident allegedly took place outside the Jeypore sub-divisional headquarter hospital in Koraput district on Monday, according to the Indian Express.
While some Indian news outlets reported that it was only one stray dog feeding on the corpse, the Indian Express said several canines were involved.
According to witnesses at the scene, the corpse was wrapped in a towel near the ophthalmology department of the hospital. One person estimated the infant had been abandoned there three to four days after it was born.
"It was a gory sight. The stray dogs had consumed half of the body. I immediately informed the CDMO Koraput about it," one witness said.
Although the incident was reportedly seen by several people, none of them made any effort to intervene, the Hindustan Times reported.
In fact, several people recorded the disturbing incident on their phones, according to the media outlet. Police are reportedly combing through the footage.
Despite authorities being alerted to the situation, sub-divisional medical officer Sitanshu Satapathy told the Hindustan Times that there was nothing at the scene when he arrived.
"After learning about the incident I personally rushed to the spot with my staff, but found nothing. Neither the dog nor the baby's body could be located. We do not have any patient missing from our hospital," he said.
He noted that "a police complaint will still be filed to inquire into the matter."
It comes just months after stray dogs were found eating an abandoned infant's corpse in Bolangir town, India, in March. Although the dogs were dispersed by locals, the corpse was left lying on the road for many hours.