Indian court to decide if 10yo girl can have abortion after being raped by stepfather
Published time: 15 May, 2017 17:22
Edited time: 17 May, 2017 12:08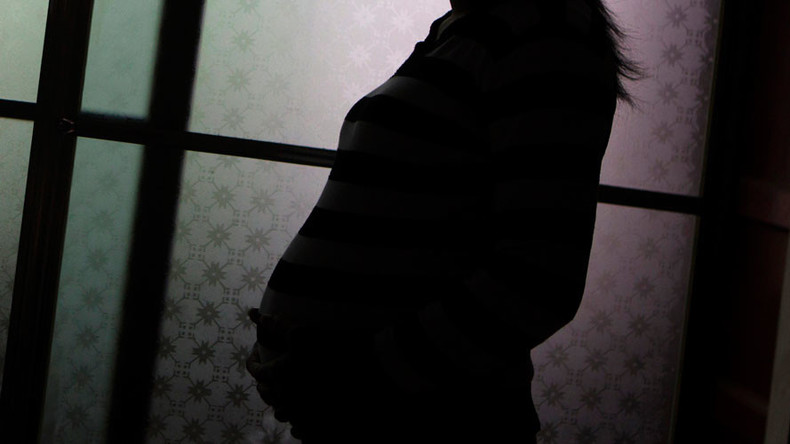 The fate of a 10-year-old girl who fell pregnant after reportedly being raped by her stepfather lies in the hands of an Indian court, which will decide whether she can have an abortion or be forced to deliver the child.
The girl is currently five months pregnant, with local media reporting that she was allegedly raped multiple times by her own stepfather, who is also her paternal uncle, according to NDTV.
The medical board of the Post Graduate Institute of Medical Sciences (PGIMS) met on Monday to discuss the young girl's situation, determining that both options – delivery and termination – are equally risky for the girl's health.
"The board has found that both the situations – abortion at present and delivery – could be equally dangerous for the victim. So the court will be able to better assess what should be done now," Dr. Prashant Kumar of the PGIMS said, as quoted by the Hindustan Times.
Abortion is not allowed to take place after 20 weeks in India, except in cases where the pregnancy is deemed a risk to the mother's life.
The girl's pregnancy was confirmed last Friday when her mother took her to the doctor after suspecting she was with child. The pregnancy was confirmed by her physician.
The girl then relayed the traumatizing events to her mother, after which her stepfather was arrested. According to the victim, the accused had threatened her about discussing the rapes.
Dr. Raj Singh Sangwan, the chairman of the district child welfare committee, said the girl is currently undergoing counseling, and that her "legal aid and compensation will be taken care of."
It comes not long after the horrific gang-rape and murder of a young woman in India.
Another case sent shockwaves through India in January, when it emerged that a mentally challenged 12-year-old girl had been left in critical condition after allegedly being gang raped by a school principal and three teachers in the east of the country.
Rape against girls and women is a frequent occurrence in India, with at least 34,651 reported cases in 2015, according to the National Crime Records Bureau. However, many rapes and sexual assaults go unreported.
Mass outrage occurred in India in 2012, after a 23-year-old girl was gang-raped on a moving bus and later died in hospital. The attack led to street protests over the high levels of violence against women, prompting the government to toughen jail sentences for rapists.
Those found guilty of rape now receive a minimum of 20 years in prison, instead of the previous 10 years. The maximum sentence in India is life behind bars.