Late boss of Dutch fertility clinic accused of using own seed to father dozens of clients' kids
Published time: 14 May, 2017 17:43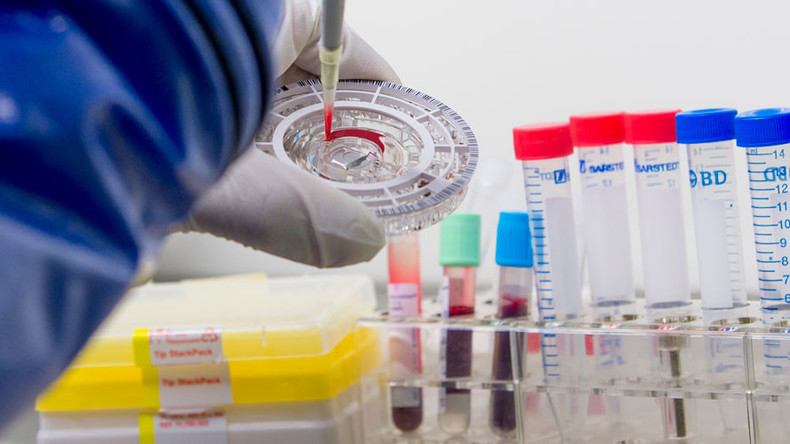 Two dozen clients of the Bijdorp Medical Center in the Dutch city of Rotterdam went to court to accuse the centers' deceased owner of using his own sperm to impregnate women through IVF treatment, instead of that of the selected donors.
The plaintiffs are demanding that DNA tests be conducted on Jan Karbaat, who ran the clinic, which was one of the Netherlands' largest fertility centers in the 1980s and 1990s. However, Karbaat, who described himself as a "pioneer in the field of fertilization," died last month at the age of 89.
The lawsuit was launched after reports began circulating last year suggesting that Karbaat may have been using "his own samples" for the IHV treatment, potentially fathering some 60 children.
This story has been raising a ruckus in the Netherlands for quite some time now, as reports that clients of Karbaat's clinic and their children were seeking a DNA test first emerged in the local media in early May and late April.
However, at that time, it was not yet clear if the angry parents and children were really willing to go to court over the issue.
The clinic's clients claim their children bear a strong physical resemblance to Krabaat, noting that many have an eye color that doesn't match their official donor's.
"They say it feels like they were raped by Karbaat," the lawyer for the plaintiffs' families, Tim Bueters, told the Dutch AD newspaper.
One of the plaintiffs, Moniek Wassenaar, claimed that Karbaat admitted to her that he had fathered at least 60 children.
"He [thought he] was in good health and intelligent, so he could share some of his genes with the world," she said, adding "he saw it as something noble. He had no concept of ethics and minimized the impact on the children," as reported by the Daily Telegraph.
Now, Bueters has requested that a court order a DNA test on Karbaat to resolve the issue.
"It's a fundamental right to know where you came from. It's a question of identity [and] helps someone to form their personality," he said. Court officials have already seized several of Karbaat's personal items, including a toothbrush from his home, according to media reports.
Karbaat himself had always refused to provide DNA and specifically requested that no DNA tests be conducted on him after his death. He also repeatedly denied all the allegations concerning his potentially prolific paternity, calling them "insane."
"My prostate was removed long ago. So, I cannot even donate sperm," he told AD in 2016.
His family lawyer, Lisette de Haan, has asked the court to respect the right to privacy of the family, which has refused to cooperate in the DNA testing. De Haan has argued that all of the accusations were based on "suspicions," adding "there is not the slightest evidence that Mr. Karbaat acted as a donor."
"If someone does not have sufficient records, it does not mean that he used [his own] sperm. Physical characteristics do not prove anything," she told AD.
If it is proven that Karbaat, indeed, fathered some 60 children, it will mean that he falsified his clinic's records and donor descriptions, while exceeding the permitted limit of six children per donor.
The Bijdorp Medical Center, which was once used by thousands of people in the Netherlands, was closed in 2009 by the order of the Dutch Health Inspectorate due to a number of irregularities. At that time, Karbaat admitted that he had mixed the sperm of different donors to increase chances of pregnancy, the Dutch NRC daily reports.
Some other violations were also recorded. Some donor passports proved to be fake and, in several cases, women had children from donors different from the one selected. Sometimes, the clinic also failed to properly evaluate the risks of inherited disorders.