Dutch court rules father can't force 12yo son to undergo chemotherapy against his will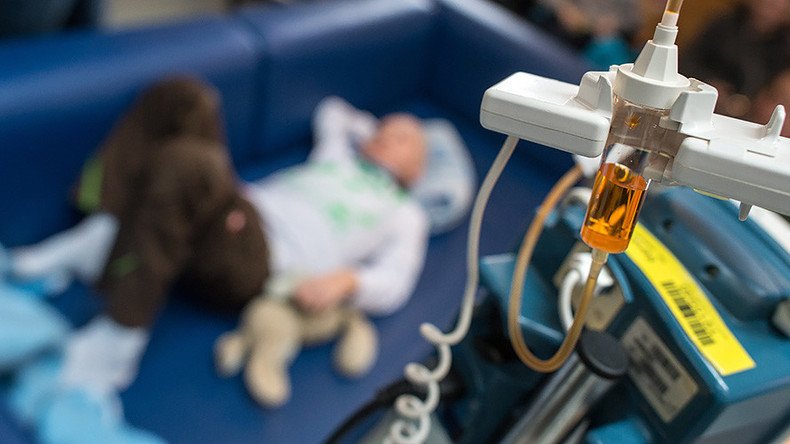 A 12-year-old boy does not have to undergo chemotherapy against his will, a court in North Holland ruled. A judge rejected his father's request to enforce the treatment on the boy and increase his chances of survival.
In November last year, the boy, identified only as David, was diagnosed with a brain tumor which was successfully removed. Having undergone six weeks of radiation treatment, David, who was declared 'clear', refused follow-up chemotherapy. Citing side-effects that would deteriorate the quality of his life, David voiced his dissent to chemo and opted for alternative medicine.
The boy's parents are divorced so he reportedly had to be temporarily placed in care of social workers as his mother, contrary to the father, supported David's choices.
The boy had been examined twice by psychologists since then, who eventually found he had a "strong will to live" and realized the consequences of halting the treatment. For the first time in December last year, David was found incapable to decide on his treatment at that time. Later assessments in March, though, showed the boy was "100 percent mentally competent".
In case of keeping up with chemotherapy David would have a 75-80 percent chance of survival, otherwise it would be 50/50, according to the media citing the court's documents.
However, taking David's "constitutional right to physical integrity" into account, the court said it "found there was no reason not to respect David's wishes".
"David can reasonably appreciate what he believes is in his best interests, and understands the consequences of his actions, including the negative ones," the court went on, as quoted by AFP.
"He has the right to self-determination, even if that is hard for the parents," the court added.
Netherlands is also among few countries where child euthanasia is legal, allowing children, aged at least 12 years old, to seek an end to extreme suffering under parents' consent.
You can share this story on social media: