China's lunar ambitions move step closer with simulated 'space cabin'– media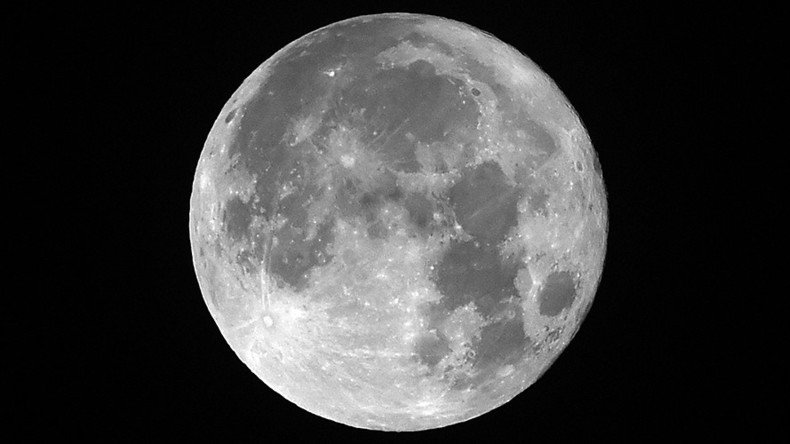 China has taken one step closer to its goal of putting people on the moon, creating a simulated "space cabin" where eight volunteers will live, rotating two shifts over the course of a year.
The brave participants will live inside the 'Yuegong-1' (Lunar palace 1) cabin, allowing scientists to strengthen their understanding of what will be required for humans to live on the moon for extended periods of time, Xinhua reported.
The volunteers have been divided into two groups, with the first four – two men and two women – stepping into Yuegong-1 on Wednesday.
The four will stay in the cabin for 60 days before being replaced by the second group who will stay there for 200 days. At that point, the first group will return for the remaining 105 days.
All of the participants are postgraduate students at China's Beihang University.
The experiment, code-named 'Yuegong-365,' is the university's second attempt to understand how the Bioregenerative Life Support System (BLSS) works in an environment which mimics the moon. A similar 105-day experiment was successfully conducted in 2014.
The BLSS involves animals, plants, and microorganisms co-existing in a system where water and food can be recycled in an environment similar to Earth.
The chief designer of Yuegong-1, Liu Hong, said the experiment is aimed at testing the stability of the BLSS when astronauts with different metabolic rates take turns living in the cabin and face situations including blackouts.
The simulated space cabin includes a living space measuring 42 square meters. It has four bed cubicles, a common room, a washroom, a waste treatment room, and an animal-raising room. It also has two greenhouse cabins measuring 3.5 meters high and 50 to 60 square meters in area.
Meanwhile, Ye Peijian, a specialist in deep-space exploration at the China Academy of Space and Technology, told a forum in Beijing this week that scientists plan to study ways of using asteroids as bases for space exploration and even mining them for resources.
He said more than 900 asteroids fly past Earth each year, and that many are rich in precious metals, "In the near future, we will study ways to send robots or astronauts to mine suitable asteroids and transport the resources back to Earth.
In the long term, we will consider using resources from asteroids to build facilities in space or to provide materials to support interstellar travel," he added, as quoted by China Daily.
He noted, however, that it could be decades before China has the technology and infrastructure to mine asteroids.
Ye went on to mention the possibility of landing unmanned probes on asteroids.
"The probe will travel with the asteroid to deep space. When it reaches a certain point, we will activate the probe, which will leave the asteroid to execute its scientific mission," he said. "This will tremendously reduce the amount of fuel a probe needs to carry and extend its lifespan as well as its flight range."
Ye said China's first asteroid exploration spacecraft would likely be launched sometime around 2020, according to state media reports cited by the South China Morning Post.
He also reportedly talked about the possibility of using an asteroid as a base for a permanent space station.
China isn't the first to consider the notion of mining asteroids. NASA has voiced similar ambitions since at least 2013.
In a statement at the time, NASA noted that "it currently costs hundreds of millions to billions of dollars to build and launch a space mission," adding that "innovations that would make these costs fall dramatically are needed before it is profitable to mine asteroids for the value of their metals alone."
Meanwhile, China continues to invest in its space program, aiming to become a global player in space exploration. Beijing has announced plans to send a probe to the dark side of the moon by 2018, and to put astronauts on the moon by 2036.
You can share this story on social media: