Israeli baby dies after mother drives her to daycare but forgets her in hot car
Published time: 11 May, 2017 14:08
Edited time: 11 May, 2017 14:43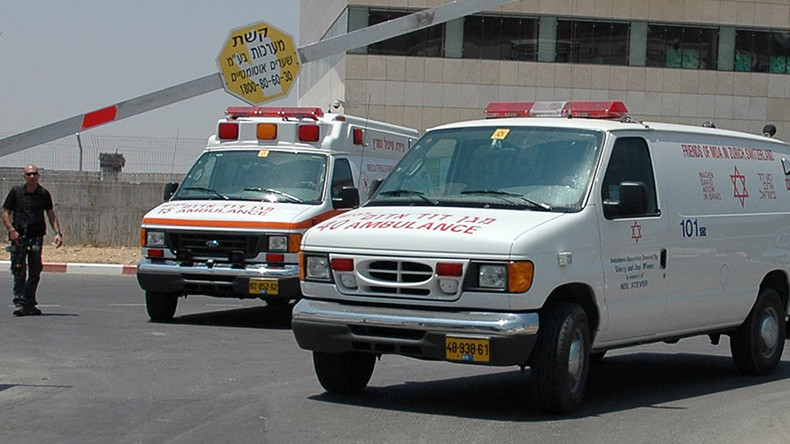 A one-year-old baby girl died in an Israeli settlement in the West Bank after being left by her mother in a hot car, local media report.
The child spent several hours locked in the car in the community of Avnei Hefetz in Samaria on Thursday. The temperature in the area was around 26C (79F).
An initial investigation revealed that the mother had taken the baby to a day care center in the morning, but for some unknown reason forgot the child in the car, according to Israel National News.
For reasons not yet clear, the woman left in a different vehicle, having apparently forgotten to take the baby to the nursery, the Jerusalem Post reported, citing police.
The baby was discovered unconscious inside the car by her mother five hours later, at around 2pm, when she returned to the original vehicle.
READ MORE: Texas dad charged with manslaughter after leaving baby in scorching car
The woman immediately contacted Israel's national emergency service, the Magen David Adom. Paramedics tried to resuscitate the baby, who was not breathing, and transferred her to a hospital in critical condition, but the child was later pronounced dead.
Nearly 20 babies and children have died in Israel after being left in vehicles since 2008, including seven such cases in 2016 alone, according to the Beterem organization for child safety, as cited by the Jerusalem Post. Last year, the Israeli parliament, the Knesset, adopted recommendations aimed at preventing child deaths in overheated cars.
The measures include requirements to introduce a standardized technology for all car seats that would alert parents in case they forget to take their children out of the car. A national campaign with warnings on the radio has also been launched.