HIV patients living 10 years longer thanks to modern drug therapy – study
Published time: 11 May, 2017 12:59
Edited time: 12 May, 2017 09:30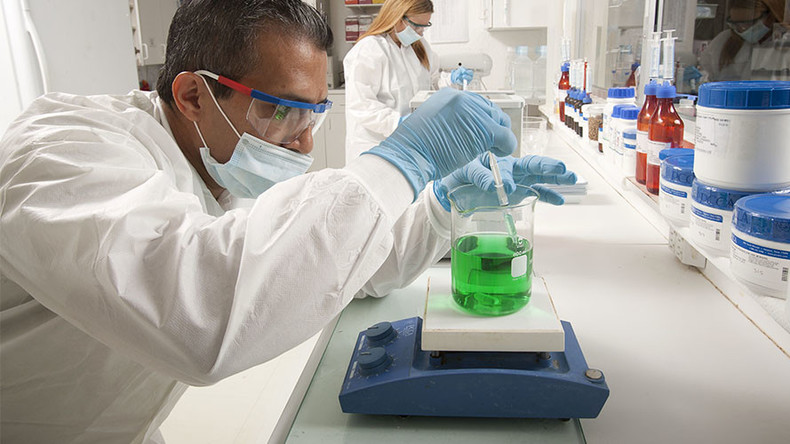 HIV patients who began treatment since 2008 can expect to live to nearly 70, according to a new study which said recent developments in treatment have extended the life expectancy of a patient by 10 years.
Researchers from the University of Bristol examined 88,504 people with HIV from Europe and North America who underwent treatment between 1996 and 2010.
Between 1996 and 2010 the increased life expectancy of HIV patients starting ART increased by up to 10 years. Source: The Lancet pic.twitter.com/TWcyq21TNl

— Colm McGlinchey (@ColmMcGlinchey) May 11, 2017
The results, which were published in The Lancet, revealed those who began treatment between 2008 and 2010 were less likely to die than those who began between 1996 and 2007.
If beginning treatment at 20 years old, life expectancy for a male increased by 10 years and nine for a female, the data showed. In Europe, HIV patients can expect to live to 67, while in the US the expectancy is 66 for men and 63 for women.
The average life expectancy for the general population is around 80 years. Narrowing the gap for HIV patients is something the authors hope will "decrease stigmatization of people living with HIV and help them to obtain insurance or employment."
"This is great news. However, it also means we're entering uncharted territory. People aged over 50 now represent one in three of all those living with HIV," said Dr Michael Brady from the Terrence Higgins Trust, a British HIV charity, according to The Independent.
Brady warned that healthcare systems are ill-equipped to handle the increased number of people growing old with HIV. He also asked for more testing for HIV, with one in seven people unaware they have the virus.
HIV patients are currently treated with antiretroviral therapy, a combination of three or more drugs taken daily to prevent the virus from replicating. First introduced in 1996, the medication has been developed with fewer side effects.
The study warned that HIV patients who use intravenous drugs did not see the same extension in life expectancy.