Indian shooting team held for 12 hours while customs clear guns
Published time: 10 May, 2017 13:32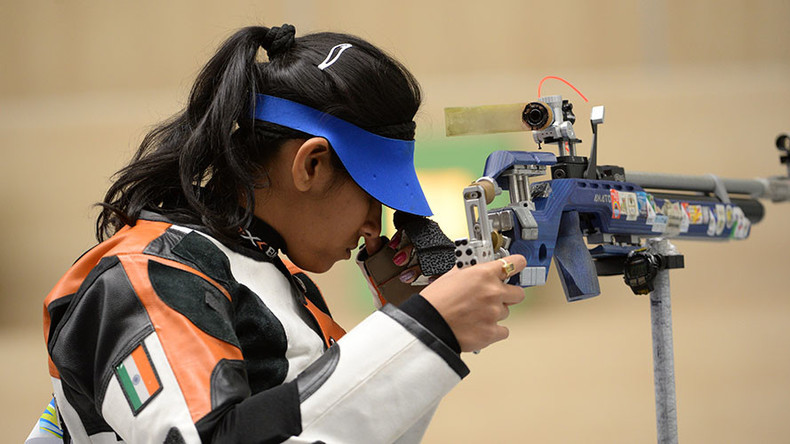 Indian shooters, including Olympic athletes, were held at Indira Gandhi International Airport for more than 12 hours after customs officials refused to clear their guns. The embarrassing incident came just days ahead of the World Cup in Munich.
The shooters were returning on Tuesday from competitions in the Czech Republic and Cyprus. Following tiring long-haul flights, customs officials asked the team to wait until a designated official arrived to clear their guns and ammunition.
"We had the necessary documents with us yet they failed to give us clearance. We had to wait for the customs commissioner for hours," AFP quoted one of the shooters, who didn't want to be named, as saying.
One customs worker allegedly used rude language towards the jaded athletes, telling them they "wouldn't die if they didn't eat," the India Times reports.
Customs officials had reportedly stepped up security measures following a recent raid at the home of a retired colonel and the father of a national team shooter, Prashant Bishnoi. Officers seized dozens of illegally imported firearms during the raid, according to the Indian Express. Three people, including a Slovenian national, were arrested, although Bishnoi himself is in hiding.
One team member, Heena Sidhu, issued a mocking tweet expressing her indignation.
"Would this ever happen to our cricket team?" asked Abhinav Bindra, who won gold at the 2008 Olympic Games in Beijing.
He then rebuked the National Rifle Association of India (NRAI) for leaving the shooters stranded at the airport for so long.
The association's head snapped back, saying everyone has to comply with the rules.