Iran tests superfast Hoot torpedo in Strait of Hormuz – reports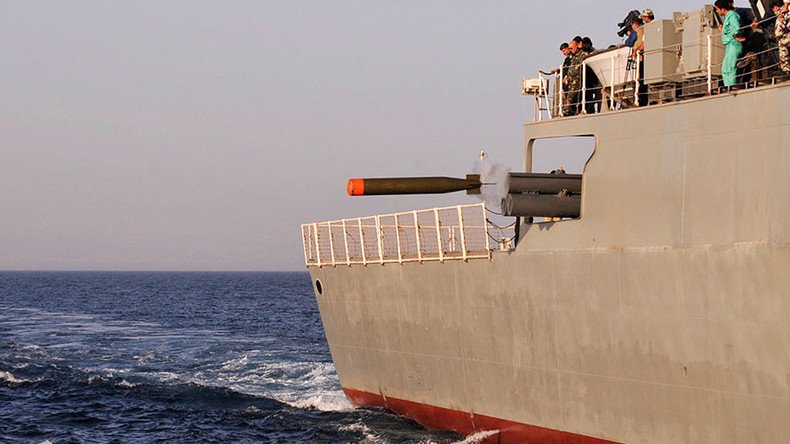 Iran has allegedly carried out a test launch of the supercavitating Hoot torpedo in the Strait of Hormuz, multiple Pentagon officials have told NBC and Fox. This is the first test of the experimental underwater technology since February 2015.
There has been no confirmation of the test from Tehran, and US officials did not specify if the launch of the weapon, which has been tested at regular intervals since 2006, was a success.
The test is not in breach of international regulations, but comes amid concern over a series of missile launches performed recently by the Islamic Republic and North Korea, both Washington's geopolitical adversaries.
US intelligence reported that on May 2, Iran conducted a failed launch of a cruise missile, also in the Strait of Hormuz, which serves as a passageway for one-sixth of the world's oil.
Several experts claimed the missile resembled a design first adopted by North Korea, hinting at military cooperation between the two countries. Both states are under international sanctions relating to their nuclear and ballistic programs.
The Hoot torpedo is thought to be based on a different, Russian-made technology, though Moscow has never exported fully-capable version of its similar Shkval torpedo and has denied selling the technology to Tehran.
Both torpedoes use supercavitation – the use of rocket fuel to vaporize the liquid around the torpedo as it moves underwater. The effect creates a bubble of air around the traveling missile, massively reducing resistance and increasing the maximum possible speed. Both the Hoot and the Shkval are thought to be capable of traveling at 360 km/h – more than three times the speed of that used by the US navy.
Although the Shkval was adopted by operational Soviet submarines during the 1970s, among its drawbacks were initial problems with guidance technology and a level of noise that could easily give away the location of the submarine firing it. Last year, Russia announced that it was developing a supercavitating successor to the Shkval, called the Predator.
You can share this story on social media: