Anti-police protests get violent after teen dies in traffic accident in Paris suburbs (PHOTOS)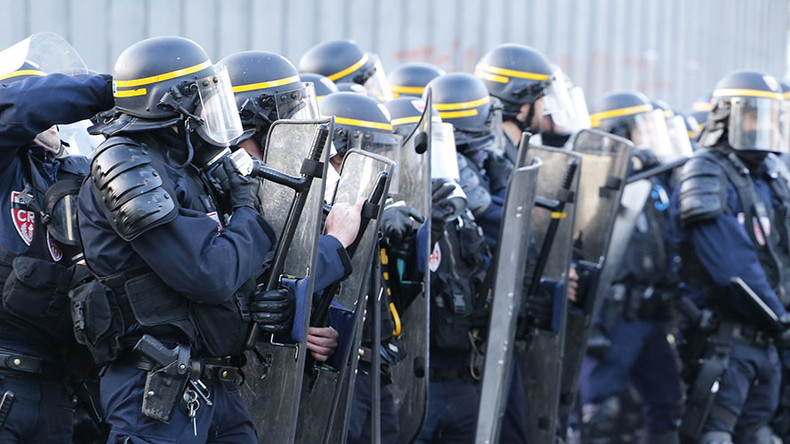 The death of a teenager on a four-wheeler in a suburban area of Paris spurred protests resulting in broken property and several arrests, the French media reports.
On Friday, a 17-year-old man from the Massy commune in Paris' southern suburbs was driving a quad bike without a helmet in the neighboring Antony commune, some 11 kilometers (seven miles) from the center of Paris, local media reported. When spotted by Anti-Crime Brigade (BAC) officers, the driver reportedly tried to flee.
He then crashed into a bus at "very high speed," a local prosecutor said, adding that the young man was hospitalized in a serious condition, but later died of his injuries.
In the wake of the accident, several dozen young people who blame the police for the teenager's death took to the streets on Friday night to protest and clashes ensued, Le Parisien reported. Protesters threw stones at a police car, the report in the newspaper said.
The protesters broke windows and set garbage cans on fire. They also damaged some street furniture and a bus stop. Additional police forces were deployed to restore order in the area, where clashes continued past midnight.
At least two people were arrested, AFP reported.
While an investigation has been launched into the traffic accident, there have been more calls on social media for people in the area to take to the streets to demand "justice" for the dead teenager.