US military can't shake Cold War mindset – Russian MOD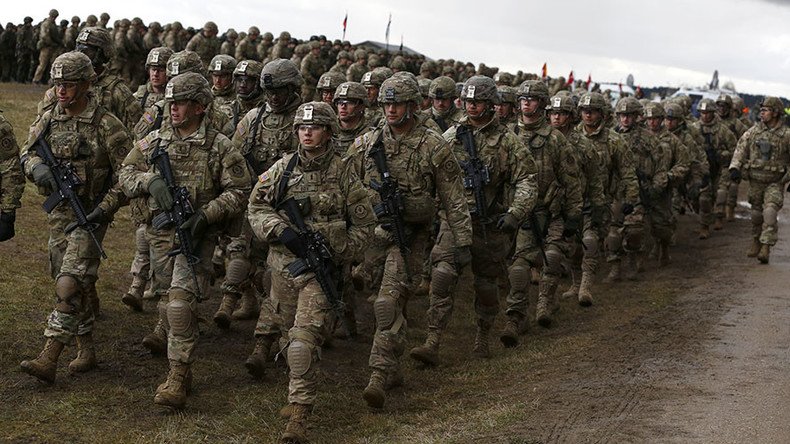 The US military seems to be unable to abandon "narrow-minded" Cold War-era thinking, Russia's Defense Ministry said in response to the head of Special Operations Command, who recently listed Russia as one of America's primary threats.
"The narrow-mindedness of some of Pentagon generals and their obsession with Cold War stereotypes, just as their failure to see the real security threats, should surprise no one," Russian Defense Ministry spokesman Igor Konashenkov said.
Earlier on Tuesday, the head of US Special Operations Command (USSOCOM), General Raymond Thomas, addressed the House Armed Services Committee, claiming that Russia has reemerged "as a strategic competitor of the US around the globe."
Thomas repeatedly accused Russia of "willing to act aggressively" to limit US and Western actions in post-Soviet countries, arguing that Moscow is "particularly adept at leveraging unconventional approaches to advancing their interests."
Notably, he added that US Special Forces teams are present in almost every European country on Russia's borders, including the Baltic states, Poland, Romania, Ukraine, and Georgia, to bolster "NATO capabilities to compete short of conflict in a hybrid environment."
Despite diplomatic attempts to mend ties and de-escalate tensions, Washington continues to build up its military presence in Eastern Europe. Over the past weeks, the US has moved more troops and equipment to the region, including a battlegroup consisting of 1,350 troops and small armored units.
This week, the head of United States European Command (EUCOM), General Curtis M. Scaparrotti, gave a blunt speech on countering a "resurgent Russia." While continually slamming Moscow for seeking to "undermine the Western-led international order and reassert itself as a global power," Scaparotti said the US military "are returning to our historic role as a war fighting command."
The EUCOM commander said more troops will be deployed in the European theater on Russia's western flank, including armored and infantry divisions, engineers, aviation, and fire support personnel.
Moscow has consistently criticized America's military buildup, saying it undermines the very foundation of European security. "We deplore that deployment, for it raises tensions in Europe along the border between NATO and Russia. Russia doesn't pose any threat to Estonia, nor any other NATO member-state," Russian ambassador to the UK Alexander Yakovenko told Daily Mail in April.
Still, the US and Russia have demonstrated some commitment to cooperate on Syria, where an agreement for safe zones – brokered by Russia, Iran, and Turkey – has come into effect.
The landmark accords designate four areas in Syria as safe zones, where "moderate" anti-government armed groups should not be attacked. In return, the rebels are expected to keep terrorist groups from using those areas as safe havens.
The deal has been supported by "all principal players, including the UN, the US administration, Saudi Arabia, and other nations, so there is a certain degree of guarantee that the memorandum will be implemented," Russian Deputy Defense Minister Aleksandr Fomin said.
"The position of the United States, which welcomed the steps towards reducing the level of violence in Syria, improving the humanitarian situation, and creating an environment for resolving the conflict, has played a positive role," Fomin noted.
You can share this story on social media: