Over 50% of Germans believe their country needs 'dominant culture' – survey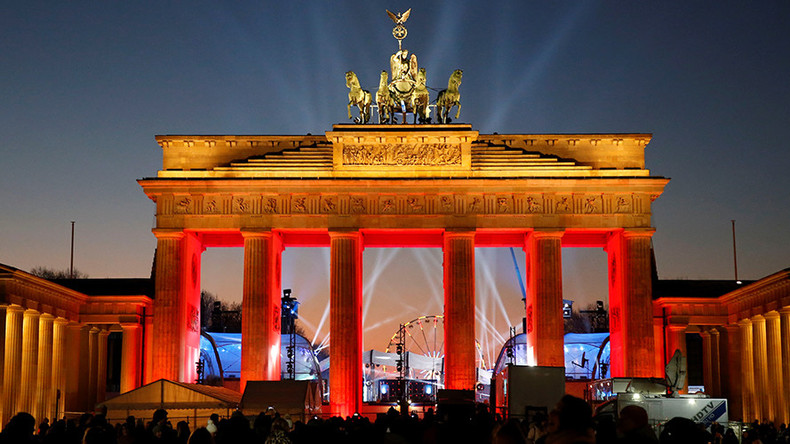 A new poll shows that more than half of Germans support the idea of introducing a "dominant culture" as recently presented by the country's Interior Minister Thomas de Maiziere. His proposals ignited debate in political circles and on social media.
The survey, conducted by the INSA research institute for the German Focus magazine, revealed that 52.5 percent of Germans believe that their country needs a "dominant culture" while 25.3 percent oppose the idea of ushering in any such values.
Almost 53 percent of respondents said they associate themselves with German culture while only 30.6 percent consider themselves members of a European culture.
Knowledge of the German language, adherence to the country's constitution, respect for the equality between men and women, and the rejection of all radical views that contradict the democratic order were considered as the core features of a dominant German culture by the majority of respondents to the poll.
The survey was conducted on May, 3 and included 1,000 people.
On April 30, de Maiziere outlined his 10 principles of a German "dominant culture" in an opinion piece published by the Bild daily. His set of core features of a dominant German culture particularly included the principle of meritocracy, respect for German history and culture, commitment to social consensus and a unifying role of religion and Christian values as well as a definite "behavior pattern."
The minister did not write about the potential statutory recognition of the proposed set of values and principles, saying that he only sought to "stimulate a discussion about a dominant culture for Germany."
His suggestions, however, provoked heated discussion among German society as well as in political circles. German Green Party member, Jamila Schaefer, said "preserving one culture" would impede peaceful co-existence and social development in a society that "is always changing," particularly through migration.
Meanwhile, some politicians, including Christian Lindner, the chair of the Free Democratic Party (FDP), and Katja Kipping from the Left Party, saw de Maiziere's move as an attempt to distract people's attention from the real issues such as poverty or security.
Germany's Food and Agriculture Minister, Christian Schmidt, however, supported de Maiziere by saying that those living in Germany should respect its Christian traditions even if they do not follow them as well as equality between men and women. "Those, who do not want to lead such a way of life, would not assimilate" in Germany, he told Passauer Neue Press newspaper.
The country's former president, Christian Wulff, presented his own vision of a German "dominant culture," which he described as a "free and democratic dominant culture."
According to Wulf, a "German dominant culture" consists of human dignity and basic human rights and freedoms anchored in the German constitution. "We should thank our openness to the world for our global stature and economic success," Wulff wrote in an opinion piece published by the Focus magazine.
He noted, though, that the cultural "pillars of our [German] nation" are becoming increasingly important as a multicultural, multiethnic and multi-religious society is "becoming reality in Germany."
Some people have meanwhile ridiculed bits of de Maiziere's proposals on social media. They particularly mocked his idea of a "specific behavior pattern" reflecting the openness of German society. Others ironically said that sausages – a dish widely associated with Germany - will always be a priority for people in the country.
Others, however, saw a dangerous incitement against Muslims in the minister's words.
A Syrian-German political scientist, Bassam Tibi, came up with the term "Leitkultur" (dominant culture) in the 1990s. It described not the German culture in particular, but rather the European values in general, including human rights and democracy.
The debate about a dominant culture was revived in 2016 when the Bavarian ruling party, the Christian Social Union (CSU), presented a document calling for enshrining the priority of traditional German and Christian values they called a "dominant culture" in legislation along with proposals for toughening the country's refugee policy.
You can share this story on social media: