No neutral gender in France, top court tells person born neither man nor woman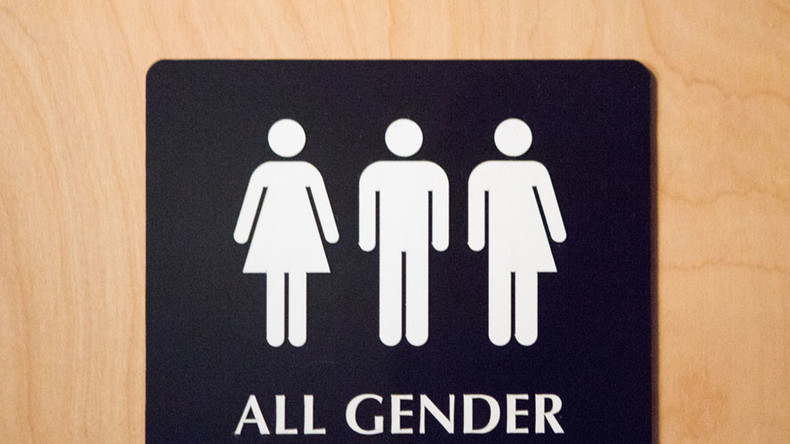 Intersex people cannot use "neutral gender" as a civil status category, the highest appeals court in France said in a landmark ruling in the case of a 65-year-old psychotherapist, born neither man nor woman.
The Court of Cassation in Paris ruled on Thursday that the state cannot recognize a neutral gender, French media report. The distinction between male and female was "necessary to the social and legal organization, of which it is a cornerstone," it said.
According to the ruling, any judicial recognition of a sex outside male/female categories would have "profound repercussions on rules of French law," and would entail "numerous legislative changes."
The story of the psychotherapist, who uses the pseudonym Gaetan Schmitt – born neither man nor woman – has been making headlines since 2015. The person was registered as a male at birth and has had a masculine name, although biologically the person is as much female as male, born with a rudimentary vagina and a micropenis with no testicles. Now 66 (according to some news outlets 65) Gaetan is, however, married and has adopted a child.
Gaetan's lawyer Bertrand Perier said his client opposed the court's decision.
"Gaetan is neither a man nor a woman. They do not feel like a man or woman. They cannot become a man or a woman. And they do not want to become a man or woman," Perier said, as cited by AFP.
Now Gaetan is planning to bring the case to the European Court of Human Rights (ECHR), Liberation newspaper reported.
In 2015, the plaintiff won a case in High Court in the town of Tours in central France. The court allowed the citizen to leave the binary male/female sex system.
"As a teenager I realized that I was not a boy. I had no beard, my muscles didn't become more prominent," he once told French media, "at the same time it was impossible for me to believe that I would become a woman. It was enough to look at myself in the mirror to know it."
According to the UN, intersex people are born "with sex characteristics that do not fit typical binary notions of male or female bodies." The agency says that intersex traits can be "visible at birth" while in others "they are not apparent until puberty."
Between 0.05 to 1.7 percent of the world population has intersex traits, "the upper estimate is similar to the number of red haired people," UN experts say.
Neutral gender is recognized in India, Australia, Nepal, New Zealand, Pakistan, Bangladesh, and Germany.
You can share this story on social media: