N. Korean nuclear aspirations may be aided by its diplomats, ASEAN should crack down – US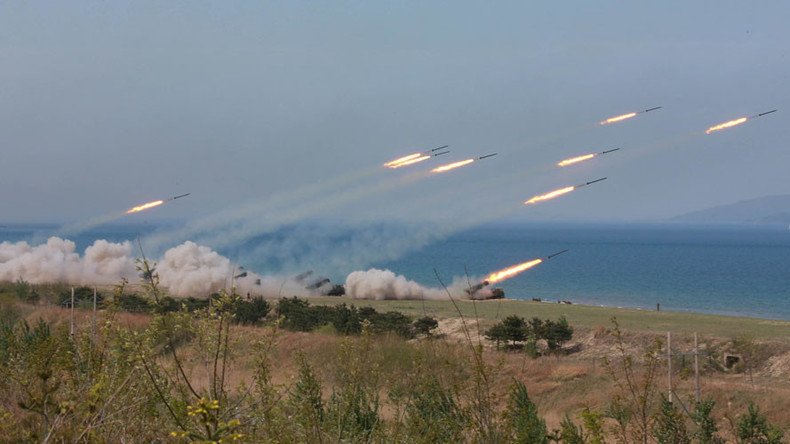 US Secretary of State Rex Tillerson has pressed Southeast Asian states to prevent North Korea's embassies from pursuing alleged commercial activities that go beyond "diplomatic needs" and may aid its "nuclear aspirations."
Seeking to enforce sanctions against North Korea, Tillerson urged foreign ministers of the 10-member Association of Southeast Asian Nations (ASEAN) to curb diplomatic ties with Pyongyang "so that North Korea does not gain benefit from its diplomatic channels for its nuclear and missile aspirations," senior State Department official Patrick Murphy said on Thursday, as cited by AP.
Many Southeast Asian nations have diplomatic relations with Pyongyang and share some trade ties, but Washington maintains that those countries may have served as conduits for North Korean activities that could have violated UN sanctions.
"North Korea in many countries has a diplomatic presence that clearly exceeds their diplomatic needs," Murphy said. The State Department official added, without elaborating, that "considerable common ground was identified" between the US and ASEAN on North Korea.
Last week, Tillerson suggested that all countries suspend or minimize diplomatic ties with North Korea, claiming that Pyongyang abuses the immunity of its diplomatic missions to help fund its weapons programs.
The secretary of state also threatened that Washington will impose restrictions on foreign companies and individuals doing business with North Korea if the respective countries did not act. All ASEAN members have diplomatic relations with North Korea and five have embassies there.
Pinned down by all-out economic sanctions, the pariah state is believed to maintain a comprehensive network of overseas companies and institutions.
According to a UN report seen by Reuters and Foreign Policy magazine, Pyongyang is "using agents who are highly experienced and well trained in moving money, people and goods, including arms and related materiel, across borders" to evade the sanctions.
"Despite strengthened financial sanctions in 2016, the country's networks are adapting by using greater ingenuity in accessing formal banking channels," the report said.
READ MORE: 'Declaration of war': Russian MPs blast US plans to enforce N. Korea sanctions on foreign territory
Pyongyang is allegedly running "an international web" that stretches from Angola to Malaysia and the Caribbean, also involving "a large network of North Korean diplomats, entrepreneurs, smugglers, and foreign facilitators."
On Thursday, the US House voted 419-1 to impose new sanctions on North Korea amid rising concerns over its ballistic missile program. Notably, the bill authorizes monitoring numerous ports in China, Iran, Syria and Russia, including Nakhodka, Vanino, and Vladivostok – all located in Russia's Far East.
The document sparked outrage in Moscow, with some influential senators telling RIA Novosti that controlling Russian ports would amount to a "declaration of war."
You can share this story on social media: