Footage of Russian bomber flyby near Alaska published by military
Published time: 5 May, 2017 10:06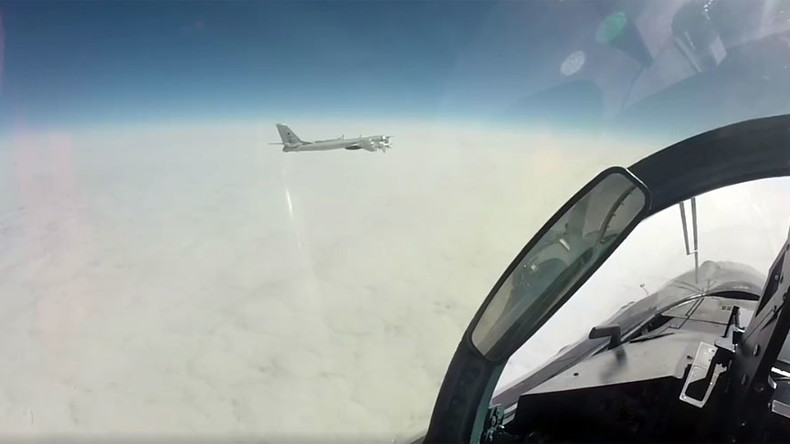 The Russian Defense Ministry has published footage of the latest long-range bomber mission near Alaska, which involved Tu-95MS bombers and Su-35S fighter jets buzzing past the Aleutian Islands.
The footage, published on the ministry's Facebook page, was apparently shot from a Su-35S copilot cockpit and shows a Tupolev strategic bomber nicknamed 'Bear' in the West flying over a heavily clouded landscape.
READ MORE: Russian bombers & jets intercepted amid routine flight off Alaska coast, US media cries provocation
Thursday's mission was the latest in a series of routine patrols of the Russian Air Force. The US Air Force intercepted the Russian warplanes as they were flying through the neutral airspace over the Pacific. The Pentagon reported that the Russians were conducting the mission in a "safe and professional" manner.