Swedish sports coach on trial for tying up teen boys, placing plastic bags over their heads
Published time: 3 May, 2017 22:12
Edited time: 5 May, 2017 07:43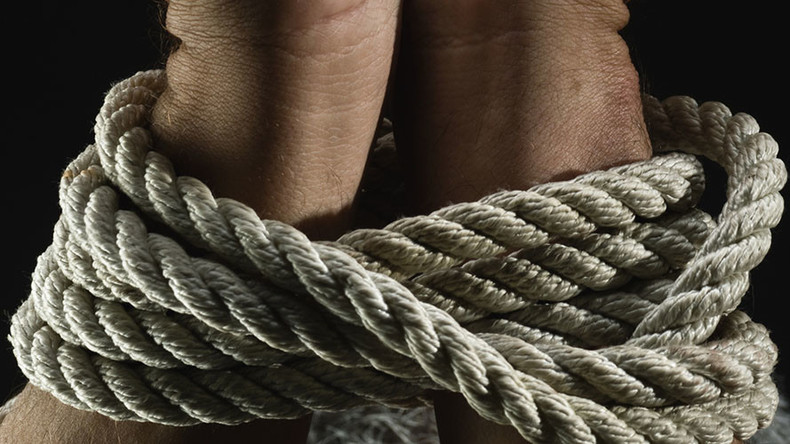 A trial has begun for a Swedish sports coach accused of 100 counts of crimes against teenage boys. The victims say the man tied them up, placed plastic bags over their heads, and taped their mouths and noses shut.
The man, who has not been named, is being tried on 55 counts of aggravated unlawful coercion and 45 counts of aggravated assault, prosecutor John Dagnevik explained at the start of the trial, according to The Local.

The trial comes after some of the teens told police about the incidents in January, which reportedly took place at the coach's cottage in Blekinge province, Sweden.
An investigation later revealed videos on the coach's hard disk which showed 37 instances of boys being tied up. A raid on his house also uncovered a large number of BDSM videos – a term used to describe activities involving bondage, discipline, dominance, and submission.

Plastic bags were placed over the boys' heads, and their mouths and noses were taped shut, with the prosecution stating that such activities could have been deadly.

"I got hardly any air...I felt suffocated....," one boy said during questioning, as quoted by Sydsvenskan newspaper.

The teens also said the coach had attached clamps to their arms and nipples.

More than 24 hours of recorded material is being used by the prosecution in the trial.
Defense attorney Nils Fagrenius said his client denies committing a crime in some of the instances, but admits to tying the teens up and placing their body parts in certain positions.

The 41-year-old coach also insists the teens went along with the acts and denies the charges of unlawful coercion.

"Consent rules out coercion," Fagrenius said.

Björn Attnarsson, a lawyer representing three of the boys, has disputed that claim.

"You can't consent to the kind of serious abuse they have been subjected to. Especially not at their age," he said.

Some of the cases against the coach date back more than a decade, with one going as far back as 2002. However, statutes of limitations mean he is only being charged for incidents that took place between April 2007 and November 2016.
When asked why the teens took so much time to report the incidents, Attnarsson said "they didn't know about each other."

"Each of them thought it was just about them. They also had orders from the accused to not say anything. They felt forced to obey him in that way," he said.

The coach claims the activities were "trust exercises" designed to improve the boys' performances in sports. However, he stated that he now understands such "exercises" could have been dangerous.

"I wouldn't have done it in that way, now that I have information from different places," he said in questioning.

The trial is taking place at Blekinge District Court.