Female Christian refugee murdered by Afghan compatriot in Bavaria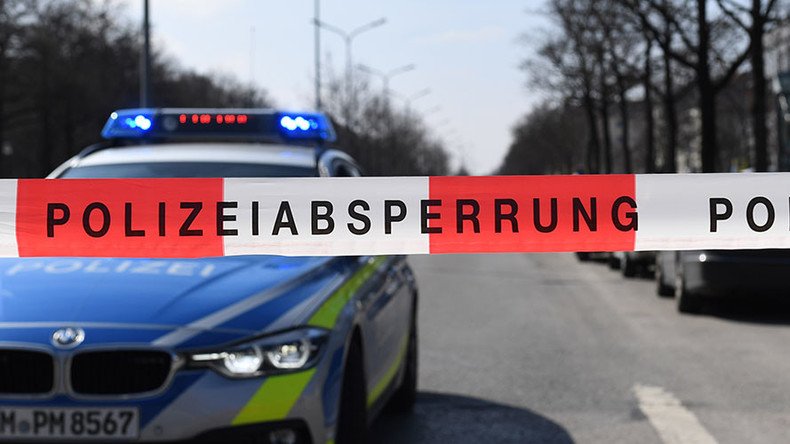 Bavarian police are trying to establish the motive behind the murder of an Afghan woman who sought refuge in Germany and has reportedly converted to Christianity. The attacker, also an Afghan asylum seeker, stabbed the woman to death in front of her children.
READ MORE: German soldier who posed as refugee arrested over suspected 'false flag' attack plot
The 38-year-old woman was attacked by the 29-year-old man not far from a supermarket in the Bavarian town of Prien am Chiemsee on Saturday. The German tabloid Bild has alleged that the woman attended a Christian church service, citing the victim's sister.
The attack took place in front of the woman's two children, aged five and 11. Before the assault, the man reportedly shouted something in his mother tongue to the woman.

The man kept on stabbing his victim until a duty policeman and several passersby dragged him aside. He has been temporarily sent to a closed psychiatric institution.

The woman later died in the hospital from her injuries.

Authorities have ordered an autopsy of the victim. However, it may take up to several weeks to get the results, police spokesman Andreas Guske said, according to local news outlet Chiemgau24.

"The investigators' office has issued a special order [for that]," Guske said.

The man is an asylum seeker who arrived in Germany a few years ago, a police officer told Focus Online.
Police are currently trying to establish the relationship between the perpetrator and the victim. The case is complicated, since the statements made by the man before the assault need to be translated and according to Focus, qualified translators are hard to get in times of the refugee crisis.

"In the event of a killing offense, each word must be translated by a certified interpreter, so that it can be regarded as a strong proof," Guske added.

"For us, only facts count. But there is evidence of a religious motive for the deed we are pursuing. But this is only one of the versions we can follow," the police source told Focus.

"We are now going around the surroundings of the victim and the suspect," the police also said. "Where did they stop, what did they do, which people did they know?"
READ MORE: Young Germans 'mock dying Egyptian student after running her over' – witnesses
Investigators are sure that the two people knew each other since "Prien is a village, and one can assume that asylum seekers of one nationality must know each other."

Bild meanwhile reported, citing family members, that the attack might have been triggered by the fact that the woman had converted to Christianity several years ago. According to Focus Online, the attacker had even made death threats in relation to the woman's religious choice.
You can share this story on social media: