6 blacklisted hate preachers 'not welcome' in Denmark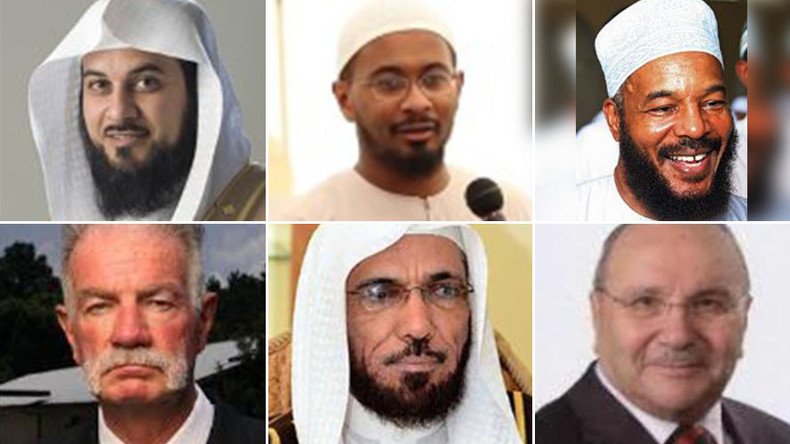 Denmark has banned the entry of six foreign preachers for at least two years, following the publication of a blacklist of those it says have spread hate speech.
The blacklist, consisting of just six people, is dominated by controversial Muslim preachers and also features the Evangelical Florida pastor Terry Jones, who gained notoriety for burning copies of the Koran.
The list comprises Saudis Salman al-Ouda and Muhammad Al-Arifi, Americans Kamal El-Mekki and Jones, Syrian Mohammed Rateb al-Nabulsi and Canadian Bilal Philips.
READ MORE: Koran-burning pastor Terry Jones barred from Canada
The Danish Immigration and Integration Ministry believes that the blacklist "sends a clear signal that travelling fanatical religious preachers who try to undermine our democracy and fundamental values of freedom and human rights are not welcome in Denmark."
Immigration and Integration Minister Inger Støjberg echoed these sentiments.
"The government won't accept hate preachers coming to Denmark to preach hate against Danish society and indoctrinate listeners to commit violence against women and children, spread ideas of a caliphate and undermine our founding values," the Copenhagen Post cites her as saying.
"So I am naturally very pleased that it's now clear to everyone that these people are not welcome in Denmark," she added.
"There's a matter of principle in saying that there are people we don't want on Danish soil, coming here and preaching hate. We do not want people here if they are coming to incite terror or to incite assault or violence against Jews and homosexuals," Støjberg told broadcaster DR.
The center-right government announced plans last May to create the list, following the airing of a hidden-camera documentary 'Moskeerne bag sløret' (The mosques behind the veil) which exposed radical preachers in Danish mosques.
The immigration authority will continuously assess which preachers should be placed on the blacklist.
You can share this story on social media: