F-35 fighter jets debut at Israel's Independence Day air show (VIDEOS, PHOTO)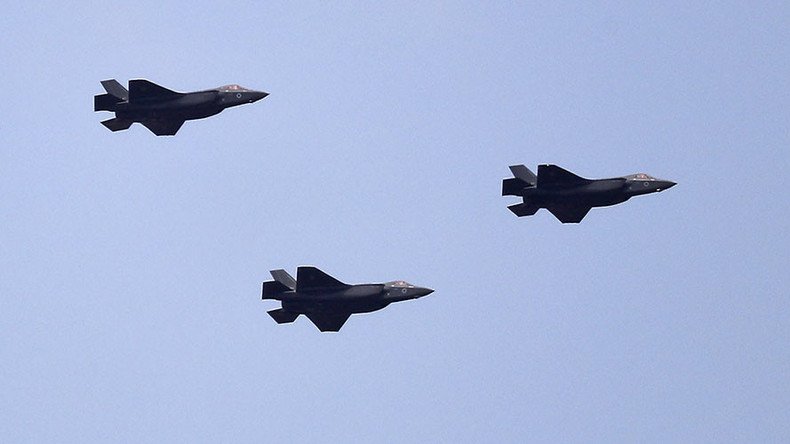 Three F-35 stealth fighter jets joined an Israeli Air Force team during the annual flyover, appearing for the first time in public in the skies across several cities, as the nation celebrates its 69th Independence Day.
In the highlight of Tuesday's show, Lockheed Martin's F-35 jets glided over Beersheba, Jerusalem, Haifa, and Tel Aviv, captivating spectators who flocked to the promenades and beaches. Striking footage of the planes – also known as 'Adir,' (Mighty) – in action were posted online.
Last December, Israel received the state-of-the-art aircraft, through the US Foreign Military Sales (FMS) mechanism. At the moment, it is reportedly the only country allowed to install customized software and weapons. Considered the most expensive aircraft purchased by Israel, a total of 50 jets is expected to be received over the next few years.
Israeli Prime Minister Benjamin Netanyahu praised the F35s, defining Israel's goal as gaining "supremacy in every theater: in the air, in the sea, on the ground, and in the cyber world. Israel is taking off to new heights, and when our pilots in the Adir jets will fly high, we will watch them with pride."
READ MORE: Netanyahu shows off troublesome F-35 as Israel receives first batch
You can share this story on social media: