Wikipedia reportedly blocked in Turkey by order of Erdogan's govt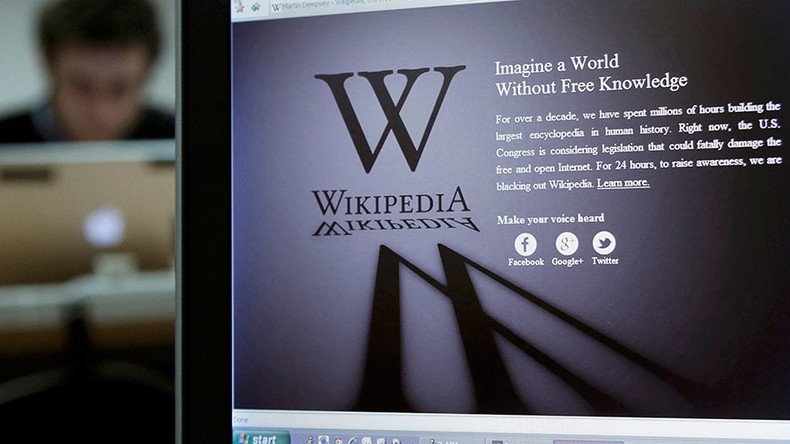 Online encyclopedia Wikipedia has reportedly been blocked by Turkey's authorities in what looks like an act of censorship by government led by Recep Tayyip Erdogan.
All language editions of the site went down at around 8am local time on Saturday, with multiple service providers affected, including Turkcell and Uydunet, according to the Turkey Blocks organization, which tracks internet freedom.
READ MORE: Turkey blocks Twitter after PM threatens to wipe it out
The group says the shutdown was implemented by Turkey's Information and Communications Technologies Authority, but no reason has yet been given for blocking the site.
"Wikipedia blocked in Turkey under administrative measure No.490.05.01.2017… No court order," Turkey Blocks said in a tweet.
The reaction from within Turkey has been a mixed, with some people tweeting humorous images of the hardback Turkish Meydan Larousse encyclopedia.
Opposition party politician Gay Usluer of the People's Republican Party asked whether Erdogan has something to hide.
"The AKP (Justice and Development Party) blocking access to Wikipedia again, what's he [Erdogan] hiding?" she tweeted.
Facebook, Twitter and YouTube have also previously invoked the ire of Turkish authorities.
READ MORE: Turkey briefly blocks Facebook, Twitter, Youtube over photos of slain prosecutor
In 2014, Twitter was blocked after audio implicating associates of President Erdogan in corruption emerged online.
The scandal led the government to take out a court order to temporarily shut down the site. Erdogan later told a rally that he planned to "wipe out" the 140-character social media platform.
You can share this story on social media: