'Security risk to Germany': Social Democrats accuse interior & defense ministers of incompetence
Published time: 29 Apr, 2017 00:57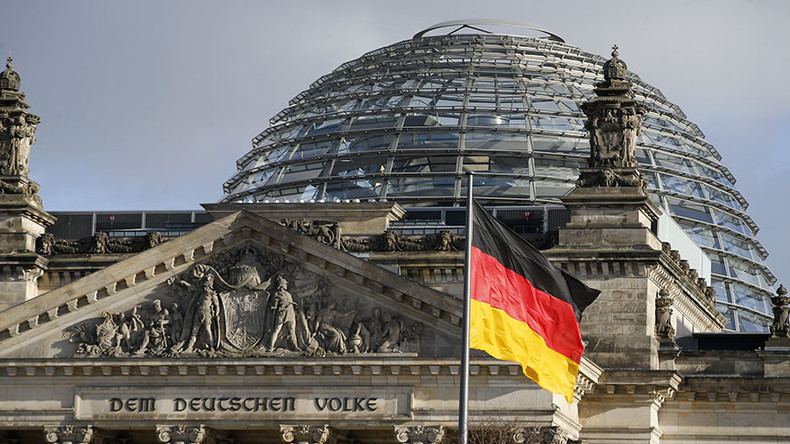 German Social Democrats have accused Interior Minister Thomas de Maiziere and Defense Minister Ursula von der Leyen of an inability to control their ministries after an incident with a German officer who planned to commit an attack posing as a refugee.
The head of the Social Democratic faction in the German parliament, Thomas Oppermann, demanded an explanation from the two ministers concerning the reasons, due to which the officer, who posed as a Syrian refugee and led a dual life for more than a year, was not detained earlier.
READ MORE: German soldier who posed as refugee arrested over suspected 'false flag' attack plot
"The scandalous incidents [that took place within the structures] affiliated with the Ministry of Interior and the Ministry of Defense should be investigated as soon as possible while similar incidents should be prevented in the future," Oppermann told the German Die Welt daily.
The politician also said that de Maiziere and von der Leyen pose "a security threat to Germany" under current circumstances.
His words were echoed by the Secretary General of the Social Democratic Party, Katarina Barley, who told die Welt that the two ministers "do not control the inner workings" of their own agencies. She added that the incident, involving the officer plotting an attack, shed light on how refugees, who arrive to Germany, are really checked by the Federal Office for Migration (BAMF) and the domestic security service (BfV).
"If someone without the knowledge of the language of the alleged home country is recognized as a refugee, it shows complete incompetence of the relevant authorities that answer to the interior minister," Barley said.
She went one to accuse the military counterintelligence agency (MAD), which is tasked in particular with identifying spies and potential extremists within the military ranks, of total "inactivity." The Secretary General also demanded explanations concerning the incident from the head of the Federal Chancellor's Office, Peter Altmaier.
The Interior Ministry conceded its mistakes and said that it would "leave no stone unturned" working with the BAMF to investigate how it happened that the officer was recognized as a refugee. At the same time, the ministry said that it sees no reasons for launching a "groundless indiscriminate check" of asylum requests that were approved by the German authorities earlier.
On Thursday, it was reported that a German Army officer was arrested on suspicion of plotting a "false flag" attack. He had procured a firearm and registered himself as a Syrian refugee in an apparent attempt to put the blame for the possible assault on migrants, local media reported, citing prosecutors.
The 28-year-old officer in question came to a migrant facility in the city of Giessen and was registered as a Syrian refugee in late December 2015, according to Die Welt daily. German authorities granted him asylum even though he was unable to speak Arabic. He also received social benefits as a refugee for more than a year up to his arrest in April.