Israel plans construction of 15,000 new settlements in E. Jerusalem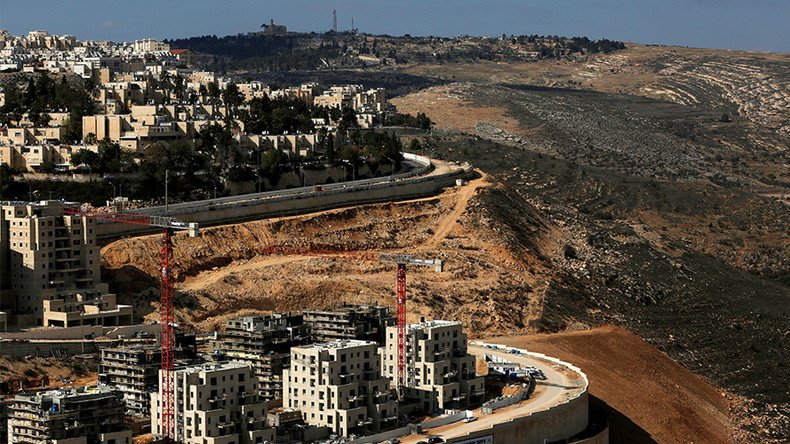 Israeli authorities are planning to build some 15,000 new settlements in East Jerusalem, Reuters and local media reported, citing the Housing Ministry. Palestinian authorities condemned the decision, calling it the "deliberate sabotage" of peace talks.
The Housing Ministry and the Jerusalem Municipality are working on the plan, with proposals for 25,000 homes in Jerusalem, 15,000 of which would be in East Jerusalem, Housing Minister Yoav Galant told Israeli Radio, Reuters reports. The authorities plan to implement the project within two years, he added.
"We will build 10,000 units in Jerusalem and some 15,000 within the [extended] municipal boundaries of Jerusalem. It will happen," he said.
According to Saeb Erekat, the Palestinians' chief negotiator, Israel's decision is the "deliberate sabotage" of efforts to resume talks between Israel and Palestine.
"All settlements in occupied Palestine are illegal under international law," he said in a statement, as cited by Reuters. "Palestine will continue to resort to international bodies to hold Israel, the occupation power, accountable for its grave violations of international law throughout occupied Palestine."
Israeli authorities could announce news of the construction on Jerusalem Day, which this year falls on May 24, Channel 2 reported. The Israeli national holiday marks the reunification of Jerusalem and the establishment of Israeli control over the Old City after the 1967 Six-Day War.
Reports about fresh plan for settlement enlargement in East Jerusalem come ahead of the official visit of US President Donald Trump, scheduled for May 22. Speaking to Israeli Prime Minister Benjamin Netanyahu in February, Trump took many by surprise when he called for "holding back on settlements for a little bit."
The construction of settlements in the West Bank is considered illegal under international law. The international community has long voiced concerns over the controversial practice while condemning the deteriorating security situation between Israelis and Palestinians.
The Israeli government stopped building any official new settlements in 1992, according to Israeli monitoring group Peace Now.
That, however, did not stop the construction of unauthorized settlements in the West Bank.
In October 2016, the UN Human Rights Office said that more than 100 unauthorized Jewish outposts with thousands of housing units have been erected in existing settlements in the last 25 years without the formal approval of the Israeli authorities.
Some 400,000 Israeli citizens are currently residing in the West Bank along with 2.8 million Palestinians, according to Reuters data.
Another 200,000 Israelis live in East Jerusalem.
In March this year, Israel's security cabinet approved the construction of a new settlement in the occupied West Bank for ex-residents of the Amona outpost demolished under a previous Supreme Court ruling.
The measure must, however, be approved by all ministers who are not part of the security cabinet through a telephone poll, the Prime Minister's Office said in a statement, according to Haaretz.
You can share this story on social media: