German police probe 'PEGIDA linked' gun club over potential plot 'to attack refugees, Muslims'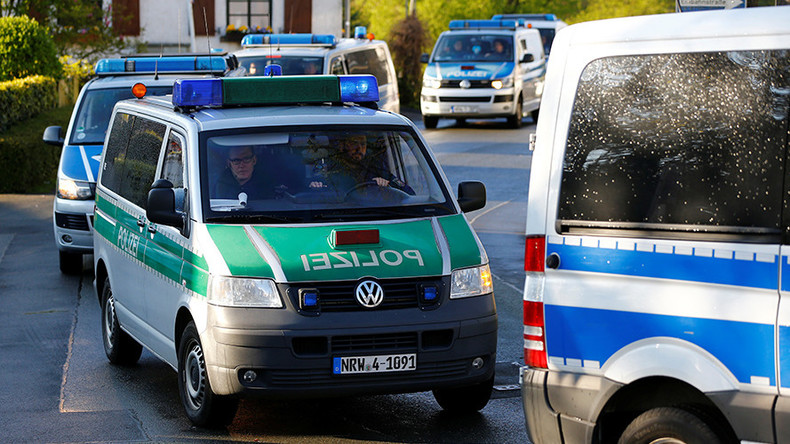 German police have conducted massive raids against members of a Bavarian firearms club suspected of having close ties with the anti-immigrant PEGIDA movement. The state's Interior Minister said the club might potentially plot attacks against "refugees and Muslims."
"We are concerned that the Bavarian Firearms Sports Group Munich might try to pursue the anti-constitutional goals of PEGIDA Munich in a combative and aggressive way, for example, in the form of attacks against minorities such as refugees and Muslims," the Bavarian Interior Minister Joachim Herrmann said.
Read more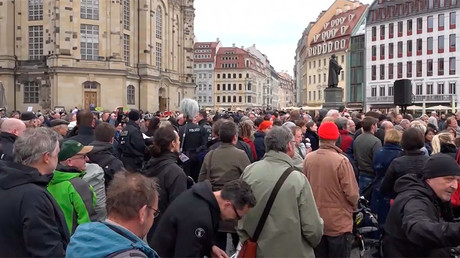 He added that his department has launched an investigation against the club and considers banning it.
On Thursday, police in the southern German state conducted a large-scale operation against some members of the gun club as well as local PEGIDA leaders; searching apartments and several other facilities. Eleven sites were raided in the Bavarian regional capital of Munich and the towns of Kaufbeuren and Bad Rodach.
Some 120 police officers, including several special task force units, took part in the operation, German media reported. Police seized two illegal firearms during the raid.
"We have indications that the goal of the firearms group's [activity] was aimed against the constitutional order and against the ideas of mutual understanding between various peoples while the shooting sport was just used as a disguise," Herrmann said in a statement, explaining his decision to launch the shakedown.
However, there's been no reports that authorities found any evidence confirming suspicions that the group indeed planned any violent attacks.
Yet, the official claimed the gun club might be an "armed branch" of the local right-wing PEGIDA group, which itself is an offshoot of the Dresden-based Patriotic Europeans against the Islamization of the West movement.
The minister particularly pointed out that many gun club members are also activists and even leaders of the local PEGIDA branch.
Read more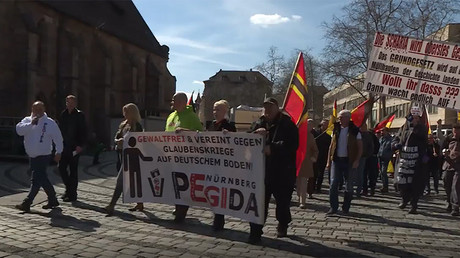 He added that leading PEGIDA members, who are running this firearms club, particularly spoke about "piggish migrants" at some of the movement's rallies and spread far-right extremist literature.
"By acquiring firearms legally, these people could be able to carry out armed attacks against minorities and state officials," Herrmann stated.
The German domestic security service, the BfV, have been monitoring the activities of PEGIDA Munich for more than a year, the German Suedeutsche Zeitung daily reports, adding that some of its leaders uphold extremist far-right and anti-Islamic views.
The chief of the PEGIDA Munich chapter, Heinz Meyer, has been barred from speaking at the movement's rallies till the end of 2017 over "repeated offenses" he committed during earlier demonstrations.
He is also suspected of creating a terrorist group and has been under investigation since 2012, according to the Bavarian Prosecutor's Office.
Founded in 2014, PEGIDA has been thriving on popular discontent with the migrant influx over recent years. The movement has spread far outside Germany's borders and rallies have been staged across Europe.
The movement's popularity reached its peak in 2015, when PEGIDA demonstrations were joined by tens of thousands of sympathizers. However, since then, support for anti-Islamic, anti-immigrant group has been on the wane.