'50 times more brutal than terrorists': Duterte warns Islamists of retaliation if he's angered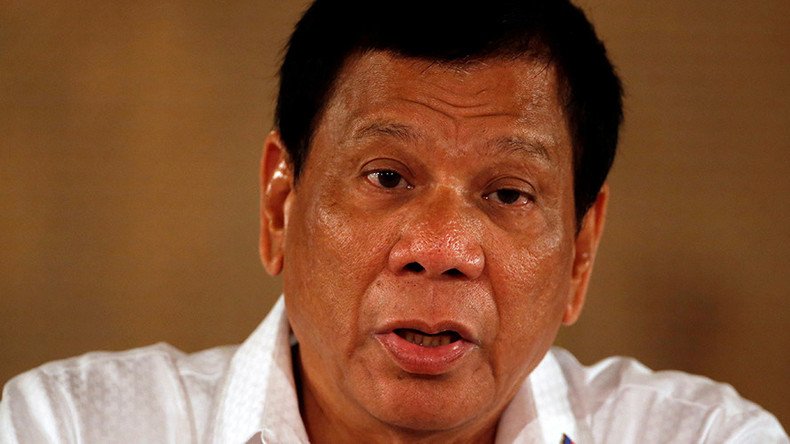 The Philippines' tough-talking president, Rodrigo Duterte, appears eager to maintain his reputation, as he warned Islamist extremists he could be "50 times" more brutal than those beheading people and go as far as to eat the terrorists' internal organs.
Duterte, who was speaking Sunday during the opening of a national sports tournament, was referring to the recently foiled terrorist plot in the country which three Islamic State (IS, ISIS/ISIL) affiliates were preparing. Several soldiers and civilians, and at least four militants, including a senior commander of an Islamist extremist group were killed in the Tuesday operation in the central province of Bohol, a popular tourist destination, before they could carry out a kidnapping and bombing plot.
Duterte gave orders to kill fleeing IS-linked militants involved in the foiled attack, calling them "animals" and threatening to brutally retaliate to the extremist groups.
"If you want me to be an animal, I'm also used to that. We're just the same," AP quoted Duterte as saying during his speech. "I can dish out, go down what you can 50 times over."
Duterte then even went far as saying that he would "eat" organs of the dead terrorists if they were brought before him.
"Give me salt and vinegar and I'll eat his liver," he said. Reassuring that he was being serious in his intentions, Duterte interrupted the nervous laughter that broke out in the crowd: "It's true, if you make me angry."
Duterte's tough talk and foul-mouthed tirades have repeatedly made headlines, with the Philippines leader earlier threatening drug dealers, foreign officials or expressing his disdain for international organizations.
READ MORE: Philippines leader calls Obama 'son of a b****,' rejects lecturing from US on human rights
The threats have been apparently matching the action in Duterte's own war on drugs, in which thousands of suspected drug dealers have allegedly been killed in Philippines since 2016, causing both a surge in domestic support and international concerns, with human rights groups raising alarms over suspected extrajudicial executions that Philippine leader appears to endorse.
You can share this story on social media: