Mine collapse in Siberia leaves 2 dead, 1 in emergency care
Published time: 23 Apr, 2017 11:45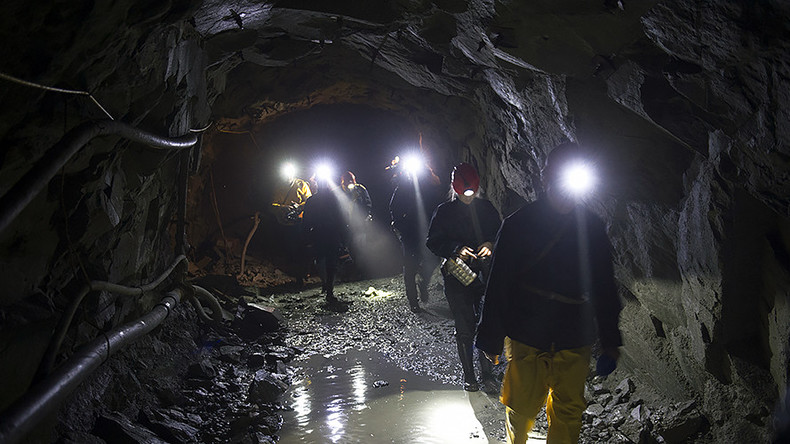 A gold mine collapse in the Siberian city of Chelyabinsk, around 1,800 kilometers from Moscow, has left two miners dead, one in critical condition, TASS news agency has reported, citing an industry watchdog.
"The injured miner is from town of Korkino in Chelyabinsk region. He is in critical condition and being treated in emergency care. He's got both legs broken and other numerous wounds. Doctors are fighting for his life," a local Health Ministry representative told TASS.
The incident occurred at the depth of 700 meters. More than 160 miners were evacuated.
Russia's industry supervision service, Rostekhnadzor, has sent an emergency response team to the scene to find out the cause of the collapse, and an investigation commission has been set up to look into the incident.
According to the press secretary of the region's governor, rescuers workers responded "as speedily as it was possible in the situation," and "no additional intervention is required in their activities."
The president of the company that owns the mine, Konstantin Strukov, refused to comment on the incident, TASS reported.
Deadly incidents at the mine, which is called 'Central', occur almost yearly. One person was killed in a 2016 mine collapse, two people were killed in 2015, and a collapse killed one in 2013.