WikiLeaks witch hunt: German chancellery reportedly to be investigated for whistleblowers
Published time: 22 Apr, 2017 15:19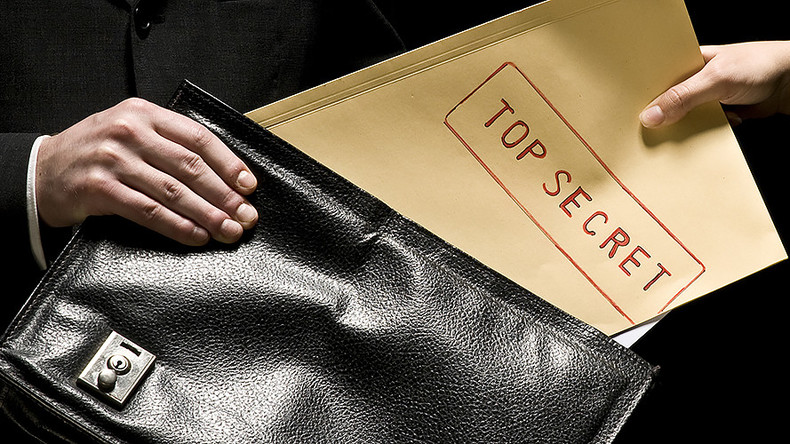 Prosecutors are set to scrutinize the staff of the German chancellery in an attempt uncover insiders who may have leaked thousands of secret files to WikiLeaks that exposed spying cooperation between the NSA and BND, local media reported.
Berlin's prosecutor general office has extended an ongoing investigation into how gigabytes of secret documents ended up with WikiLeaks, German media reported. According to reports in some German media, the investigation will now scrutinize employees of Angela Merkel's chancellery, as well as the Bundestag, Germany's lower house of parliament.
Government sources told Reuters that the chancellery had agreed to allow the investigation into "unknown persons," but added there are no firm suspicions about specific officials.
In 2014, the Bundestag established an inquiry committee to investigate Berlin's contribution to the NSA's spying activities in Europe after information on this was released by Edward Snowden.
The revelations spurred outrage in Germany, as it emerged that the phones of Merkel and her cabinet members had been tapped. Documents made public by WikiLeaks showed how the NSA had consistently intercepted Merkel's conversations and contained data listing her telephone numbers, as well as those of her aides, her office, and even her fax.
Last December, WikiLeaks released some 90 gigabytes of confidential documents that Germany's intelligence service, the BND, had submitted to the parliament's investigating committee.
One particular file showed that the BND had not only assisted the NSA in its European operations, but had been involved in the US agency's program for years.
Many of the leaked documents were marked "for official use only" – the lowest level of secrecy – and were accessible to all MPs on the inquiry committee, as well as their subordinates, according to NDR. Parliamentary sources maintain that more than half of these staffers regularly made copies from the database provided to the committee for administrative purposes.
Left Party MP Martina Renner, a member of the inquiry committee, told NDR it was "astonishing" that prosecutors had extended the investigation to the federal government only at this stage. "That many more people had access to the published documents is not something that you find out yesterday," Renner said.
The chancellery staff also had regular access to the committee's documents and were able to copy this information for their own purposes, such as for examining meeting records or NDR reports.
It is unclear whether the prosecutors have already questioned witnesses or retrieved any files for examination, as the chancellery's spokesperson declined to comment to the broadcaster.