Argo space travel: 2-man crew blasts off to ISS for 1st time in decade… to make dairy product
The Soyuz MS-04 Argo has taken off for the International Space Station (ISS) carrying a two-man crew for the first time in over a decade. The crew is set to conduct a number of experiments in orbit, including making a Russian dairy product.
The spacecraft lifted off into the sky from Baikonur Cosmodrome in Kazakhstan at 1:13pm local time (07:13 GMT) and reached orbit just nine minutes into flight. It successfully docked with the ISS some six hours later, at 13:22 GMT.
The crew of expedition 51/52 consists of Fyodor Yurchikhin, a veteran Russian cosmonaut, and Jack Fischer, a first-time US astronaut. At age 58, it is Yurchikhin's fifth orbital mission. He has already spent more time in orbit than any US astronaut – 537 days. He also has eight space walks under his belt and is scheduled to make another jaunt into space during this mission to perform maintenance work and conduct some experiments.
Fischer, 43, will be flying to the ISS for the first time. He became an astronaut in 2009 after serving as a US Air Force pilot in Iraq and Afghanistan. During a pre-launch press conference, he said that all cosmonauts and astronauts are "friends" and paid his respects to the first cosmonaut, Yuri Gagarin, saying that he "opened a door to the skies not only for the USSR but for the whole world."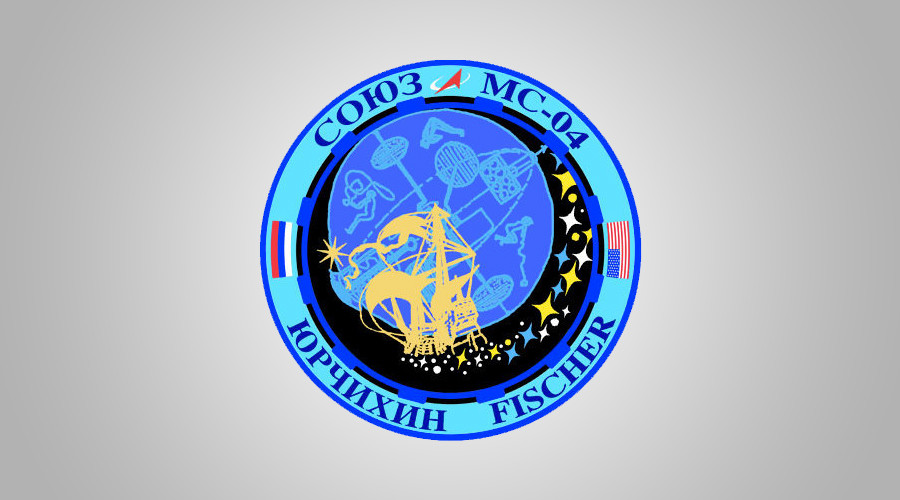 Roscosmos also unveiled the emblem for expedition 51, which Yurchikhin said was inspired by the US' second moon mission, Apollo-12. It features a sailing vessel symbolizing the dream of space flight and drawings made by Konstantin Tsiolkovsky, a Russian rocket scientist and pioneer in astronautic theory whose 160th birthday anniversary will be celebrated in 2017.
The Soyuz MS-04 spaceship that carried the crew to the ISS actually also carried its own name for the first time in the history of space flight.
Read more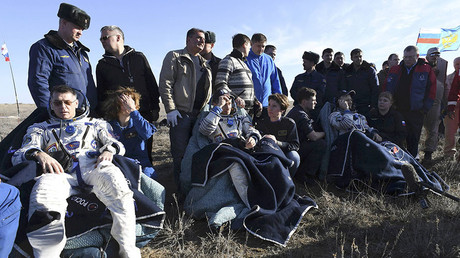 Usually Russian spaceships are called 'Soyuz MS-...' where 'Soyuz' describes the type of the spaceship and MS-01, MS-02, etc. is a sort of serial number, none of which is technically a "name."
However, this time, for the first time, the ship received a name of its own – 'Argo' – after a ship from the Greek mythology. So, its full name is Soyuz MS-04 Argo.
Yurchikhin justified the break in convention, saying, "For me, [the ship] is a living being that has a right to its own name. It is our home that protects us."
Manned missions to the ISS usually involve three crew members, but prior to the launch Russia's space agency, Roscosmos, decided to temporarily reduce the number of Russian crew members at the ISS to two. This move came despite the installation of a new ISS module called Nauka (Science) scheduled for autumn 2018.
Expedition 51/52 is the first two-man mission in over a decade. Another US-Russian duo, Edward Lu and Yuri Malenchenko, carried out a similar space mission in April of 2003. Yurchikhin and Fischer will join Russian cosmonaut Oleg Novitskiy, French flight engineer Thomas Pesquet, and NASA astronaut Peggy Whitson at the ISS and stay there till September.
The crew is expected to conduct a number of peculiar experiments while on orbit. In particular, Yurchikhin hopes to make a fermented Russian dairy product similar to buttermilk called kefir in zero gravity to help sustain crews on future extended space missions, such ones to Mars.
Read more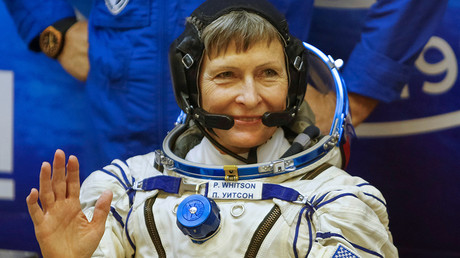 "Making kefir on board of the International Space Station in zero gravity is a unique experiment," he said during a press conference ahead of the flight.
"Probiotic research is a very interesting area. I am sure this will lead to scientific achievements and provide practical value for astronauts, as we will be able to have fresh dairy products on board," Russian cosmonaut and biochemist Sergey Ryazansky, who is expected to fly to the ISS as part of the next expedition, said during the same press conference.
In the meantime, Whitson, who is now in command of the ISS crew, will break the US' 534-day record for cumulative days in space previously held by Jeff Williams. US President Donald Trump and his daughter Ivanka are expected to congratulate her on her achievement on Monday, April 24, in an Earth-to-space call, according to NASA.
She will return to Earth together with Fischer and Yurchikhin, as NASA has decided to extend her stay at the ISS by three months.