Swiss court acquits doctor who cut off 4yo's penis in botched circumcision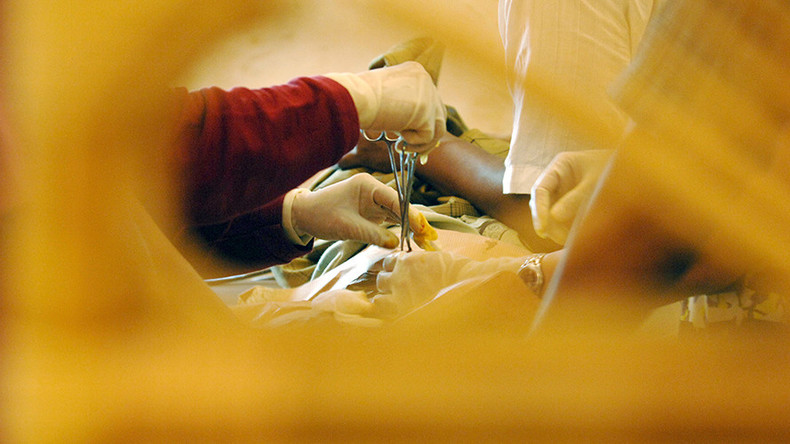 A Swiss doctor who cut off a young boy's penis during a circumcision operation has been acquitted of causing bodily harm through negligence.
In the Tuesday ruling, a court in Geneva said the factors involved in the incident had made the accident "unforeseeable," Le Temps newspaper reported.
That remark is in reference to the fact that the four-year-old boy's father was taking photos during the July 2014 operation.
At one point, the boy turned to look at his father as he prepared to take a picture. In doing so, the boy moved his pelvis, causing the surgeon to sever the penis, which fell to the floor.
"The court recognizes that the surgeon is not responsible when an unforeseeable event, such as in this case, causes an imprecise action," the doctor's lawyer, Charles Joye, said following the ruling.
"The event that took place was an unfortunate accident, not caused by the doctor, and his behavior testifies to his cool head as well as his skill," Joye added.
The judgment was criticized by prosecuting attorney Jacques Emery, who said the court ignored the fact that the surgeon created an unsafe situation by letting the boy's father take photos "certainly for commercial ends."
The ruling comes despite the prosecutor's argument that the doctor, now 59, had tried to cover up his mistake by spending hours searching for the necessary equipment to reattach the penis himself, rather than sending the boy straight to hospital.
However, defense lawyer Joye claims the doctor told the father to take his son to Geneva University Hospital (HUG) immediately.
The family has 10 days to appeal the ruling, according to Swiss media outlet RBJ.
Following the incident, the child underwent numerous surgeries to reattach his penis. However, a surgeon told the court during the trial that he will have to wait until he is 18 to know if any further procedures will be needed.