Doctor faces trial for cutting off 4yo boy's penis during circumcision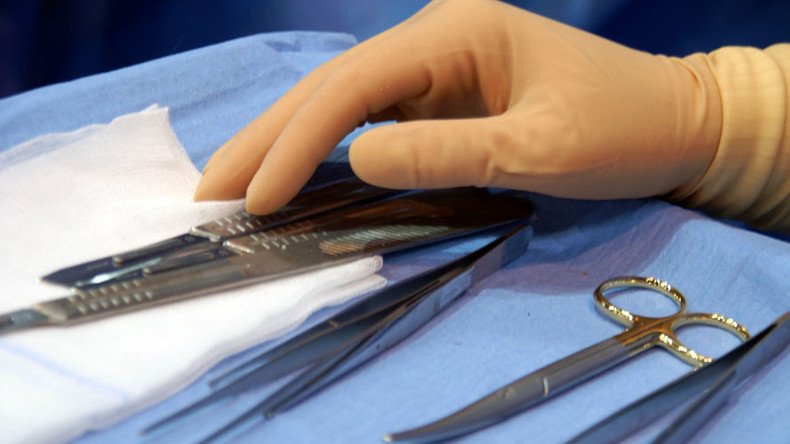 A doctor is facing trial in Switzerland after severing a four-year-old's penis during a circumcision operation and 'wasting time' before sending him to hospital. The surgeon is accused of inflicting serious bodily harm through negligence.
The tragic incident occurred on July 2014, when the boy's parents took him to the doctor's office in Geneva.
The parents had confidence in the physician, who had at the time performed 700 circumcisions, according to Le Matin newspaper.
Once the procedure was underway, the boy's father, an Algerian refugee, began taking photos of the event, which many families believe to be a ritual worthy of celebration.
However, when the boy's father raised his hand to take a photo and his son turned towards him, the child moved his pelvis. This reportedly caused the doctor to sever the penis, which subsequently fell to the floor.
The doctor then tried to reattach the penis, but did not have a catheter of the correct size, according to the prosecution.
Instead of sending the family to a hospital, the doctor simply told them to remain in his waiting room, according to prosecutor Judith Lévy Owczarczak.
The doctor then wasted time "running around Geneva trying to find a catheter" in an effort to cover up what he had done, the family's lawyer said, as cited by La Tribune de Genève.
Owczarczak also claimed the doctor had not taken enough precautions to ensure the boy did not move during the procedure.
However, defense lawyer Charles Joye says the doctor told the boy's father to take him to the hospital immediately. He added that his client should not be held responsible for the "unforeseeable act" of the father taking photos.
It took several surgeries to reattach the penis, but a surgeon told the court that the boy will have to wait until he is 18 years old to know if any further procedures will be needed.
The surgeon responsible for the circumcision-turned-amputation continued practicing after the incident, and has since conducted an additional 1,800 circumcisions.
The court will give its verdict at a later date which has not yet been announced.
You can share this story on social media: