At least 20 drown off Libya coast as rescuers struggle with spring influx (PHOTOS)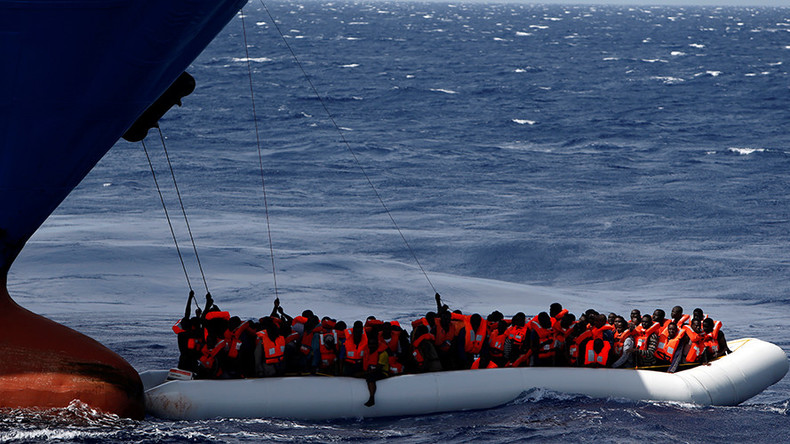 At least 20 people have drowned off the coast of Libya while attempting to make the crossing to Europe across the Mediterranean.
A photographer for Reuters, onboard a ship run by the Malta-based Migrant Offshore Aid Station (MOAS), reported seeing at least 20 bodies while rescuers were helping a stricken migrant dinghy.
Graphic photographs taken by Reuters show bodies in lifejackets floating in the sea, while other images shows rescue vessels coming to the aid of a dinghy carrying scores of migrants.
At least 26 people, including the Sunday fatalities, have died in total this week attempting to make the perilous journey to Europe.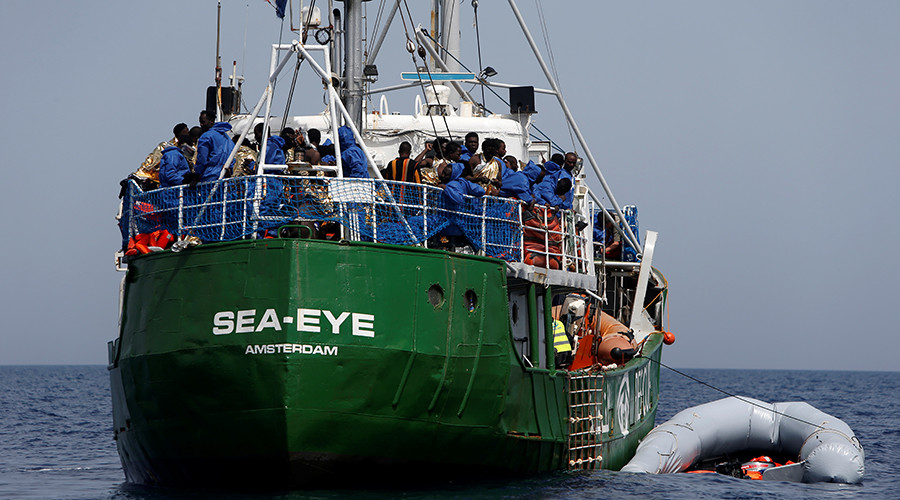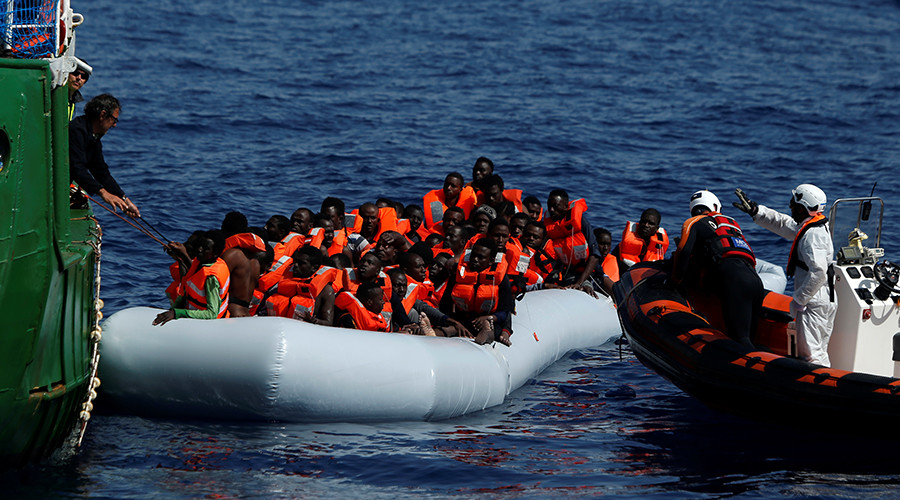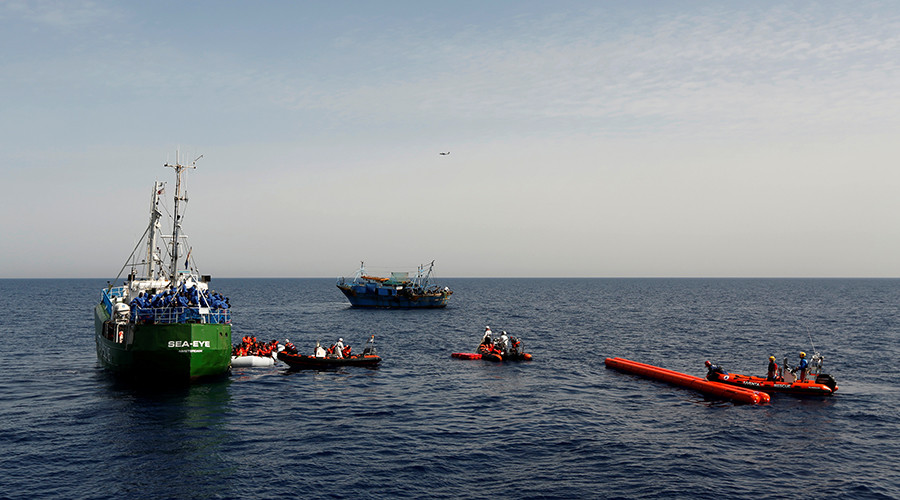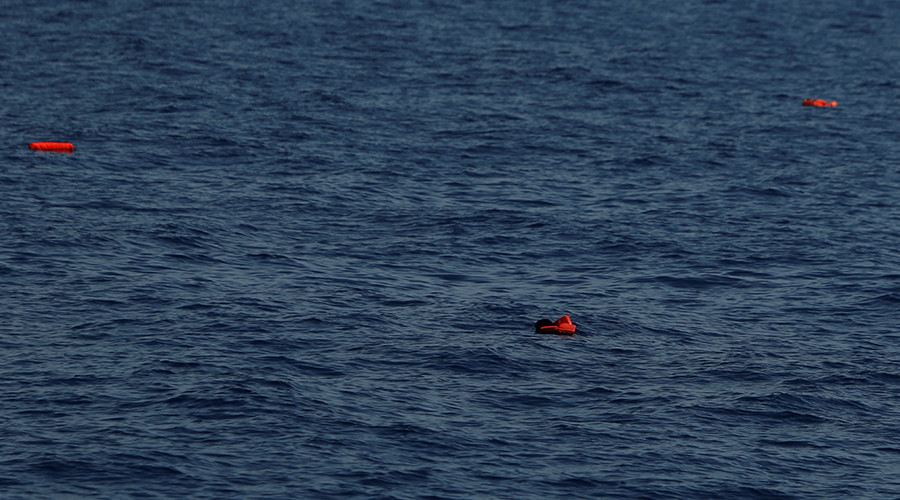 Some 3,000 people were rescued on Saturday, as the influx of new arrivals making the arduous journey to Europe's doorstep increases during warmer months.
The rescue brings the total number of migrants helped in the past week in the central Mediterranean up to around 5,600, after 2,600 migrants were picked up by the Italian coastguard, the Italian and British navies, merchant ships, and vessels operated by non-government organisations.
Jugend Rette, a German NGO involved in the rescuing of migrants, told AFP that good spring weather led to increased numbers of people attempting the dangerous crossing in recent days, reported Deutsche Welle.
"We have never had to deal with so many people at the same time," said Pauline Schmidt, spokesperson for Jugend Rette.
Die Crew der IUVENTA konnte heute Morgen 270 Menschen aus Seenot retten. Sie ist nun auf der Suche nach weiteren Schlauchbooten. pic.twitter.com/QjmCZvzqyZ

— Jugend Rettet e.V. (@jugendrettet) April 14, 2017
The rescue mission involved 25 operations off the coast of Libya on Saturday, including Migrant Offshore Aid Station (MOAS), Sea Eye and SOS Mediterranee alongside the Italian coastguard and Jugend Rette.
15 missions were still underway as night fell on Saturday, with 1,000 migrants believed to be still stranded in rubber dinghies and other crafts awaiting rescue.
READ MORE: Nothing will stop refugees crossing Mediterranean to flee poverty – rescue NGO
The journey from Libya across the Mediterranean to Italy is currently the main route to Europe for migrants.
Some 27,000 people made the crossing to Italy during the first three months of 2017, reported the IOM as of April 4. That figure is an increase from 18,000 in the same period last year.
More than 180,000 migrants were illegally smuggled from Africa into Italy on board unseaworthy and overcrowded vessels in 2016, according to the UN refugee agency.
Despite the increase an attempted crossings, there has been an decrease in reported in deaths on the central Mediteranean route, with about 602 so far in 2017. In total 4,410 migrants died attempting to make the crossing to Italy in 2016.
You can share this story on social media: