Czechs take in a dozen refugees, but no more – minister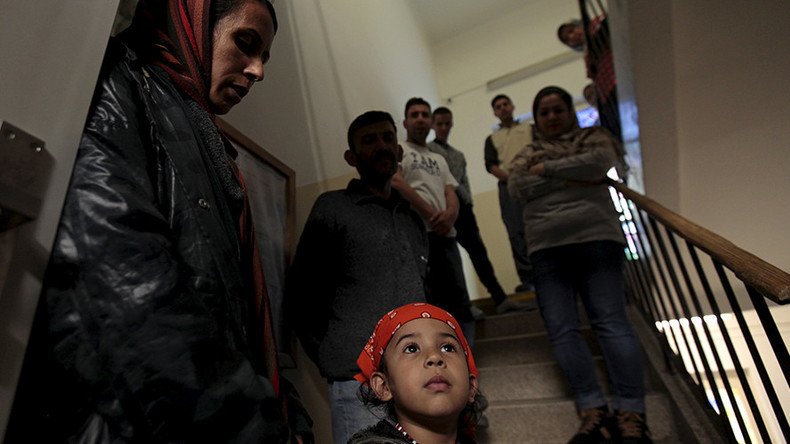 The Czech Republic has only accepted 12 refugees out of its quota of around 1,600 set by Brussels and does not intend to take in any more – even if that means suffering penalties, Interior Minister Milan Chovanec has said.
Speaking to the site Parlamentni listy, Chovanec said his country would be willing to face any sanctions imposed by the EU.
"As gradually we check the remaining refugees, I think it is not possible to take anyone else," he told the website.
"It is then up to the government to assess if it was worth sanctions or not. In my opinion – yes. You cannot let people here without control."
The EU may launch proceedings against the Czech Republic in September if it continues to turn down refugees. Hungary and Poland are facing similar action from the EU.
In May 2016, the European Commission put forward a proposal to fine countries €250,000 ( $290,000) per asylum seeker if they refuse to take in their share. The proposal was dismissed by Hungarian officials as "unacceptable".
Chovanec added that vetting refugees is a long and troublesome process that can sometimes take months. "And these people [refugees] were not willing to wait in the place they arrived – either Greece or Italy."
The Czech Republic, along with Hungary, Poland and Slovakia, have been the countries most opposed to the mandatory refugee quotas set by the EU.
In 2015, Czech President Milos Zeman described the influx of asylum seekers from Africa and the Middle East as an "organized invasion." He said last year that accepting refugees would be putting his country at risk of a terrorist attack.
"Our country simply cannot afford to risk terrorist attacks like what occurred in France and Germany. By accepting migrants we would create fertile ground for barbaric attacks," Zeman said, according to his spokesman Jiri Ovcacek, Reuters reported.
The country's Deputy Prime Minister Andrej Babis has been more candid in his criticism of the Brussels-set quota. "After what has been happening in Europe, I say clearly that I don't want even a single refugee in the Czech Republic, not even temporarily," he wrote in an op-ed article for www.expres.cz in 2016.
You can share this story on social media: