What's the buzz? Over 1mn bees worth €15,000 stolen in Austria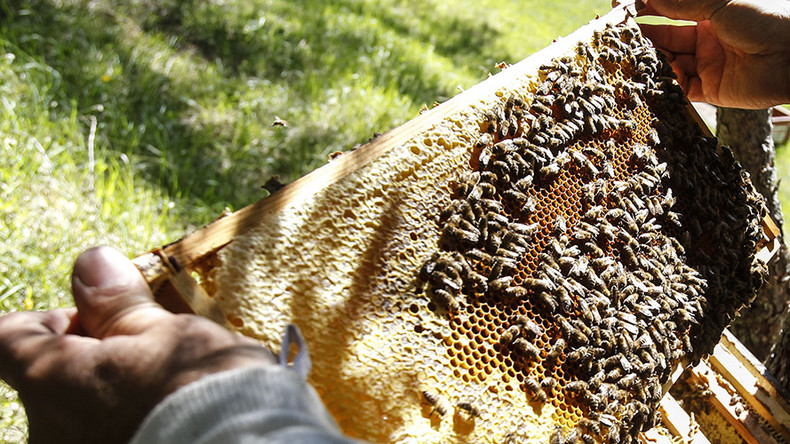 Unknown thieves have stolen more than one million bees from beehives in the small Austrian town of Ebreichsdorf. A €1,000 reward has been offered for information regarding the heist.
More than one million bees contained in beehives at Schlosspark in Ebreichsdorf have disappeared without a trace, police reported on Wednesday, April 12, according to Austrian media.
Horst Preissl, 79, who has been breeding bees in Ebreichsdorf with the help of his nephew for many years, believes the bee bandits were "professionals."
"There must have been at least two perpetrators and it must have taken them about three to four hours [to steal the bees]," Preissl's nephew, Johannes Neuburger, said, adding that he also thinks that this was a planned theft.
The loss, including queens and honey, has been put at around €15,000.
"I'm close to tears, but I'm not concerned about the financial value. It is simply unbelievable for a beekeeper that what you did for so many years is destroyed or stolen," Preissl said.
Preissl possesses a total of 1,000 beehives in 25 different locations, making him one of the largest beekeepers in Europe. He has been in the business for almost 50 years and not only produces honey, but also breeds new species of bees.
Local police have launched an investigation and asked residents for help. At the same time, the two beekeepers have promised a €1,000 reward to anyone who can provide information on the "bee thieves."
READ MORE: Honey offside trap: Bees taught to play football by scientists (VIDEO)
Bee thefts have been on the rise recently, as honey prices have skyrocketed on the world market thanks to surging demand in China.
In March, New Zealand police reported that bees are being stolen by organized crime syndicates trying to take advantage of the booming honey industry, Reuters reported.