Damascus to Trump: Look at yourself before calling Assad 'an animal'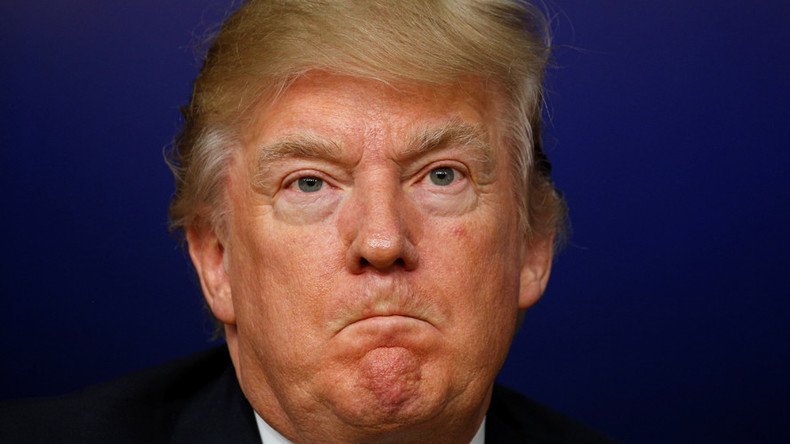 The Syrian Foreign Ministry has fired back at Donald Trump – who recently labeled President Bashar Assad "an animal" and "an evil person" – telling the US leader not to measure others by his own image.
"If you're an animal yourself, don't think others are the same," Ayman Soussan, Syrian deputy foreign minister, told Sputnik in an interview.
He stressed that Assad "is the president of a sovereign state elected by his people, and it is the Syrian people, not Trump... who should give an assessment of [President Assad]."
On Tuesday, Trump told Fox Business host Maria Bartiromo that "if Russia didn't go in and back this animal [Assad], you wouldn't have a problem right now."
Speaking ahead of US Secretary of State Rex Tillerson's visit to Moscow earlier this week, Trump maintained that "[Russian President] Putin is backing a person that is truly an evil person […] I think it's very bad for Russia, I think it's very bad for mankind, it's very bad for this world."
Since the outbreak of the Syrian conflict, major Western powers have repeatedly insisted on Assad's departure, claiming that he has lost legitimacy by tackling the unrest in Syria with brutal measures.
The US and its European allies have imposed sanctions on Syria and pressured supporters of Damascus, including Russia, to compel Assad to resign.
Last week, the US military fired 59 Tomahawk cruise missiles at Syria's Shayrat airbase in Homs province, targeting aircraft and an ammunitions depot. The sudden strike came after an alleged chemical weapons attack in Khan Shaykhun, near Idlib, killed dozens of civilians and injured many others.
Though there was no hard evidence of Syria's involvement in the incident, Washington was quick to put the blame on the Assad government. While different in tone, statements from other Western capitals also accused Damascus of complicity in what they called a chemical attack on civilians.
Russia, in turn, called for an urgent, independent inquiry to be launched, arguing that no one had direct access to the site immediately after the incident. Among the proposed options is sending a region-balanced and impartial fact-finding mission of the Organization for the Prohibition of Chemical Weapons (OPCW).
On Friday, Russian Foreign Minister Sergey Lavrov referred to the US missile strike on Shayrat as "an act of aggression, which blatantly violated the principles of international law and the UN Charter." He also called on Washington and its allies to respect Syria's sovereignty, adding that the attack has "serious ramifications not only on regional, but also global security."
President Assad was verbally attacked this week during a meeting of the UN Security Council. On Thursday, British ambassador Matthew Rycroft accused Russia of supporting the "murderous, barbaric criminal" Assad and warned Moscow of standing on the "wrong side of history."
Rycroft's claims that "Russian pride in the Astana [peace process on Syria] has been turned to humiliation" prompted an emotional response from Russia's deputy envoy to the UN, Vladimir Safronkov.
"You lose sleep over the fact that we might work together with the US. You are scared, and you do everything to undermine it," Safronkov stated, adding that the British side was keen to hamper the Syrian peace process and bring confrontation and enmity to the Security Council.
You can share this story on social media: