12 Germans face charges for 'distributing swastika stickers, making Nazi salutes' – Austrian police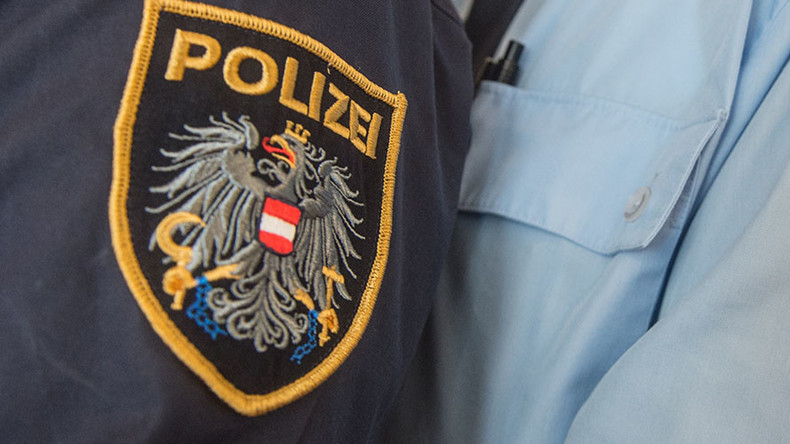 Austrian police have charged 12 Germans with violating anti-Nazi laws after reportedly putting swastika stickers on bar coasters and raising their arms in an Adolf Hitler salute.
The eight men and four women were reported to police over the weekend, after a waitress at an inn near Salzburg discovered the stickers at the table where they had been sitting.
Eight of the group's members were also seen making the Hitler salute and yelling "Sieg Heil!" according to AP. One of the members photographed his friends while they made the infamous Nazi gesture.
Those charged range in age from 18 to 65, according to a statement on the Salzburg police website, as cited by AP. They deny any wrongdoing.
Austria strictly prohibits the praise or propagation of Nazi ideology, and sentencing under the legislation is somewhat common.
In February, Austrian police launched a search for a Hitler lookalike who was spotted near the dictator's birthplace. Authorities issued an arrest warrant for the man, accusing him of "public glorification of Hitler's personality."
One month earlier, an Austrian court sentenced a man to 33 months in prison for selling recorded songs with titles such as 'Adolf Hitler Lives' and displaying Nazi tattoos.
In October 2016, Austria sentenced a man to jail for posting a selection of Nazi-inspired photos on social media. One of the images featured a cat raising its right paw in the style of German fascists.
A September 2016 report in Der Standard newspaper stated that neo-Nazi crimes were on the rise in Austria. The most common charges under the country's anti-Nazi legislation were disseminating Nazi propaganda and publicly denying the crimes of the Third Reich.
Austria has also seen a rise in populist sentiment in recent months, with Norbert Hofer of the anti-immigration Freedom Party carrying a significant number of votes in last year's election.