Iran's Rouhani slams US military action in Syria, calls for 'impartial fact-finding probe'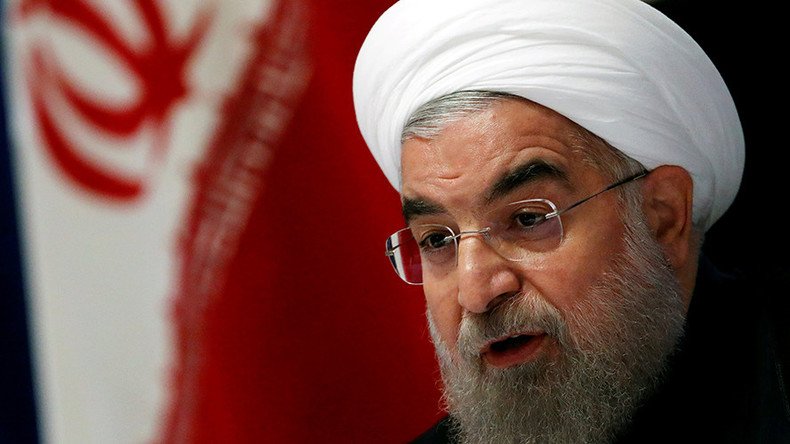 Iranian President Hassan Rouhani has called for an international fact-finding mission to investigate the alleged use of chemical weapons in Syria, and condemned US military action.
"We are asking for an impartial international fact-finding body to be set up" the president said in Tehran on Saturday.
"Where are the chemical weapons coming from, and which borders are they coming from and how did they arrive?" he added.
Americans see themselves as the "world leader" and the "world's gendarme," he said, as quoted by SANA. US President Donald Trump "claimed that he wanted to fight terrorism but today all terrorists in Syria are celebrating the US attack," Rouhani said.
The US attack on the Syrian airfield came under fire from Moscow, with Kremlin spokesman Dmitry Peskov saying that President Putin "regards the strikes as aggression against a sovereign nation," in violation of international law, "and also under an invented pretext."
Russian Prime Minister Dmitry Medvedev meanwhile noted that the US missile strike was conducted "on the verge of a military clash" with Russia, adding that President Trump has been "broken by the US power machine" in just two-and-a-half months.
READ MORE: America's Syria strike 'on verge of military clash' with Russia – PM Medvedev
"Instead of an overworked statement about a joint fight against the biggest enemy, ISIS [Islamic State], the Trump administration proved that it will fiercely fight the legitimate Syrian government," Medvedev wrote on his Facebook page.
You can share this story on social media: