Construction mishap causes bomb scare in St. Petersburg (VIDEO, PHOTOS)
Published time: 6 Apr, 2017 12:44
Edited time: 7 Apr, 2017 09:51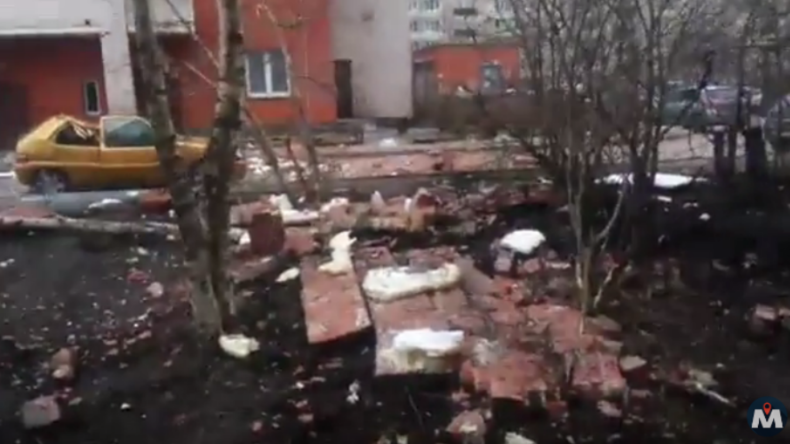 Authorities in St Petersburg decided not to evacuate an apartment building after it determined that an earlier reported explosion was actually a construction mishap that caused a piece of wall siding to fall, scattering debris and damaging a car.
Reports of an explosion spread on social media as photos taken from the scene showed the damaged 16-story building and the debris on the ground below.
At least one image showed black smoke and fire coming from the building near the damaged wall.
Witnesses reported hearing a loud pop before the siding fell from the building.
Rescue services said they determined the sound had been caused by falling debris landing rather than an explosion, calling the incident construction-related.
The authorities consequently decided that there was no need for an evacuation.
"There was construction work there. Nothing serious. Nobody got hurt," said Konstantin Serov, head of the administration of the district.
Earlier on Thursday, a residential building in St. Petersburg was evacuated after an explosive device was found in one of its apartments, a city official said, adding that the device was later defused and police had made several arrests connected with the incident.
READ MORE: Construction mishap causes bomb scare in St. Petersburg (VIDEO, PHOTOS)