EU's €1.2bn funds to NGOs lack transparency, support questionable groups – MEP warns
Published time: 2 Apr, 2017 13:16
Edited time: 2 Apr, 2017 13:52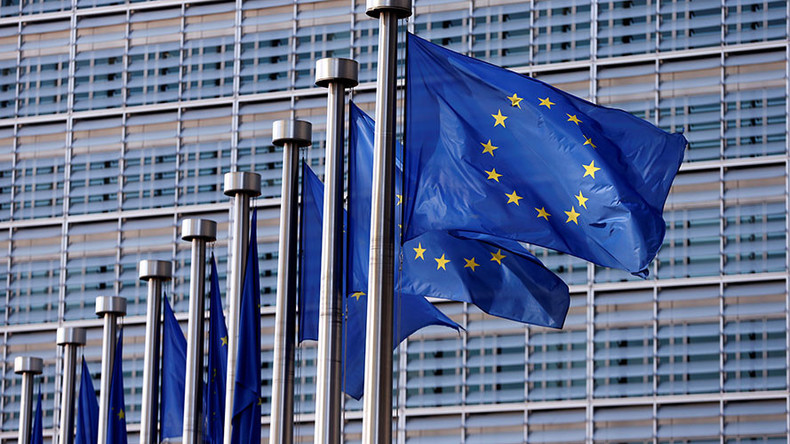 The European Parliament lacks transparency in the funding of non-governmental organizations (NGOs) that received hundreds of millions in donations from Brussels in 2015, the author of a report focusing on the issue warns, according to Spiegel.
An estimated €1.2 billion ($1.28 billion) was paid by the EU to NGOs in 2015, with parts of transactions lacking clarity or apparently landing in the hands of organizations with goals contrary to the bloc's desired aims, the news outlet says.
"Transparency does not seem to be one of the EU Commission's priorities when it comes to granting EU funding," EU Commissioner Markus Pieper (CDU), author of a report on the financing of non-governmental organizations, told Der Spiegel.
The EU Commission has financially supported numerous NGOs for years. Funding went to a range of groups working on environmental protection and social issues. For example, Deutsche Umwelthilfe (DUH) is receiving subsidies from Brussels amounting to €521,834 for a campaign to be run from 2016 to 2019, according to Volksfreund.de.
"In the interests of taxpayers, the transparency of the cash flow needs to improve," Pieper says.
For some reason, organizations whose goals are contrary to the EU's objectives also receive financial support from Brussels, Pieper noted, giving as an example a Danish NGO which calls for the abolition of talks on the Trans-Atlantic Trade and Investment Partnership (TTIP) with the US.
"In the [EU] Commission, one hand clearly does not know what the other is doing," economist Matthias Bauer said, as cited by Der Spiegel.
The TTIP is an EU-US free trade treaty project that sparked controversy the moment it was proposed in 2013, and has been criticized for its secretiveness and lack of accountability.
The proposed deal aims at promoting trade and multilateral economic growth by creating the world's largest free-trade zone. Backers say it will help small businesses, open up markets, and make customs processes easier, while trade tariffs on goods would be reduced.
Critics of TTIP fear big corporations will be the only ones to profit from the deal, with corporate interests even being placed ahead of national interests.
Pieper's criticism is not fair, some experts argue. "Many people are critical of the TTIP agreement. Why should the EU not help NGOs that express this opinion," Carlotta Besozzi from the Civil Society Europe NGO told Der Spiegel.
However, "it's a different thing if the EU Commission supported NGOs that are against the EU values or want to abolish the EU," Besozzi added.