Norway kicks off annual whale hunt with 999 quota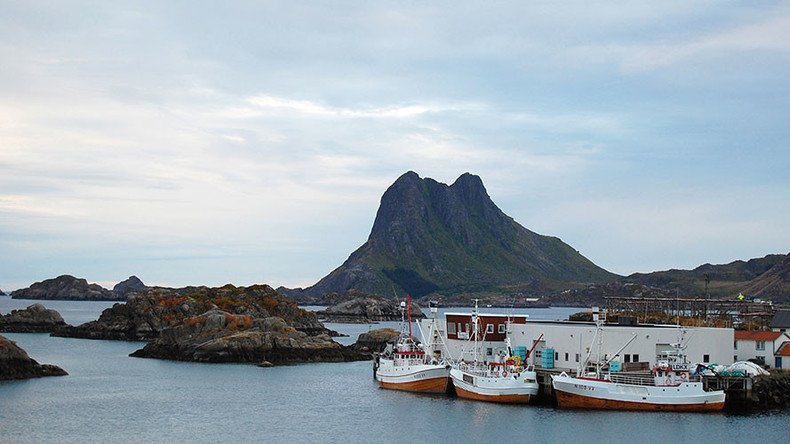 Norway's annual whale hunting season has begun amid renewed criticism of the practice. A quota of 999 minke whales has been set, up from 880 last year.
The hunting season, which began on Saturday, is due to last for the next six months. The full share of the quota is rarely reached as demand for whale products is low: in 2016, around 591 out of 880 whales were killed.
The minke whale is not an endangered species. An estimated 100,000 live off the Norwegian coast where the hunt is due to take place. But the debate about whale hunting has been intensified after a new documentary, 'The Battle of Agony', premiered on Norwegian broadcaster NRK earlier this year.
Hunters and whale experts told NRK that slaughtering of whales, the majority of which are pregnant, is a common thing.
"Lots of slaughtered animals are sent to the slaughterhouse when they are pregnant," a veterinarian specializing in whale hunting, Egil Ole Oen, said.
"We have a professional approach and therefore we don't think about it," added Dag Myklebust, the captain and harpoonist on the whaling ship Kato, adding that the fact that the whales are pregnant "is a sign of good health."
Following the film's release, Greenpeace released a statement saying that Norwegian whaling is "unnecessary and is contrary to international agreements."
"Whale hunting is now even more unacceptable," the head of Greenpeace Norway, Truls Gulowsen, told AFP.
"On the one hand because it's in violation of an international ban, but also because ... it's indefensible from the point of view of the animal's well-being to hunt them during an advanced stage of gestation," he said.
According to activists, explosive harpoons, or 'grenades' are sometimes used to kill the whales.
"The grenade hits the whale's body and detonates, causing massive trauma," Kate O'Connell, a marine wildlife consultant with the Animal Welfare Institute, told the animal website The Dodo. "We firmly believe that there is no humane way to kill a whale, and that commercial whaling is inherently cruel."
In the 1985-1986 season, a moratorium against commercial whaling came into force, under the International Whaling Commission (IWC), as whale populations plummeted toward collapse after decades of industrial-scale whaling. Japan found a loophole, continuing its whale hunts under the pretext of scientific research, but Norway objected to the agreement altogether.
The IWC says that Norway, as well as Iceland, "take whales commercially at present, either under objection to the moratorium decision or under reservation to it."
According to 2016 report by AWI, OceanCare and ProWildlife, in 2014-2015 Norway has killed more whales than Japan and Iceland combined.
"This is not the 1800s. It is incomprehensible that such a modern nation produces skin creams sourced from an inherently cruel industry," AWI Executive Director Susan Millward said at the time.
You can share this story on social media: