Legendary Russian poet Yevgeny Yevtushenko dies aged 84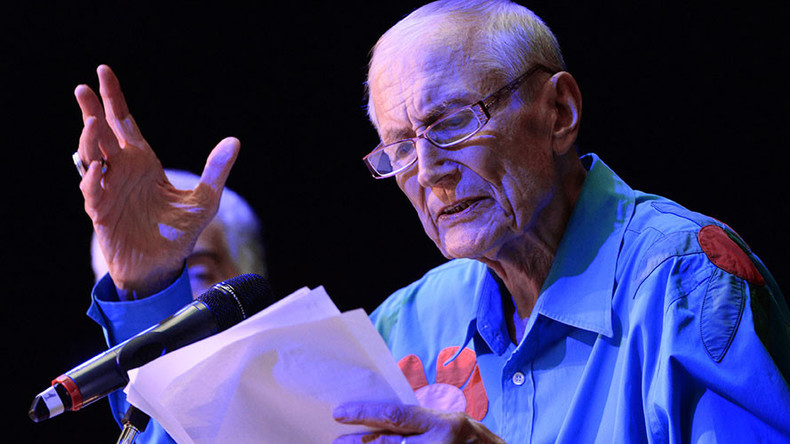 Prominent Soviet and Russian poet Yevgeny Yevtushenko died in the US, aged 84, his wife and friends confirmed to the media.
Yevtushenko died of cardiac arrest on Saturday in an American hospital, the poet's widow, Maria Novikova, told RIA Novosti.
"He died peacefully while asleep, surrounded by his family," she added.
Earlier this month, Yevtushenko was hospitalized in Tulsa, Oklahoma, TASS reported.
According to his last will, he will be laid to rest in Peredelkino near Moscow.
Together with other Soviet poets, such as Andrey Voznesensky, Bulat Okudzhava and Robert Rozhdestvensky, Yevtushenko gained prominence in the 1960s, when their performances drew crowds, inspired by a new, fresh wave in poetry.
These poets' work became one of the symbols of the so-called Krushchev's Thaw, when censorship in the USSR became famously relaxed.
A line from Yevtushenko's 1965 poem, "A poet in Russia is more than a poet," encapsulated his entire creative work, and became a catchphrase in the Russian language.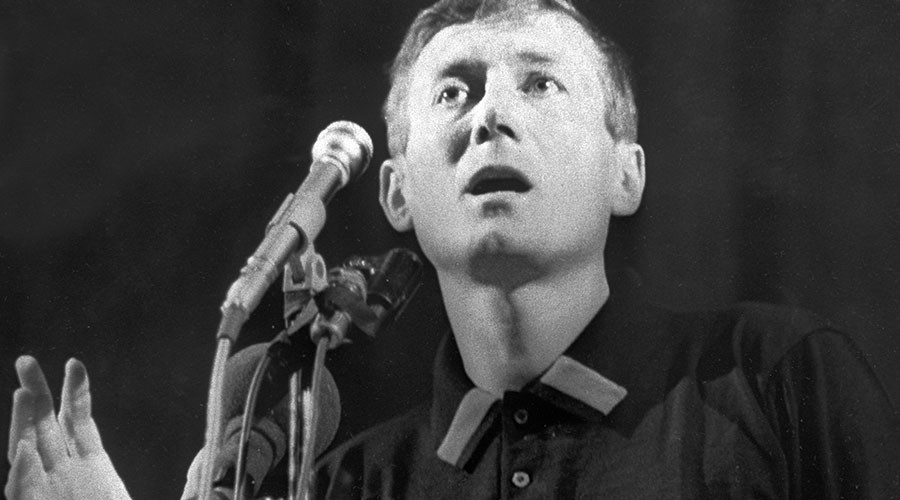 "I never called myself a dissident. A rebel, yes," the poet said in an interview with RT in 2009. But, at the same time, he was "a state man," he said, adding that the two positions could be combined.
"I was never interested in politics professionally, but I think that a writer cannot be indifferent to politics, because if he is indifferent to politics, he is indifferent to the people," Yevtushenko said.
Yevtushenko, who was also popular as an author, director, script writer and actor, was nominated for the Nobel prize in literature in 1963.
Born in the Irkutsk region in Siberia, the would-be world-renowned poet published his first poem in the 'Soviet Sport' newspaper. In 1952, his first book of poems was published, and the same year Yevtushenko joined the Writers' Union of the USSR, having become its youngest ever member.
In total, more than 150 books by Yevtushenko have been published and translated into many languages.
In 1991, Yevtushenko moved to the US with his family to teach at a Tulsa University.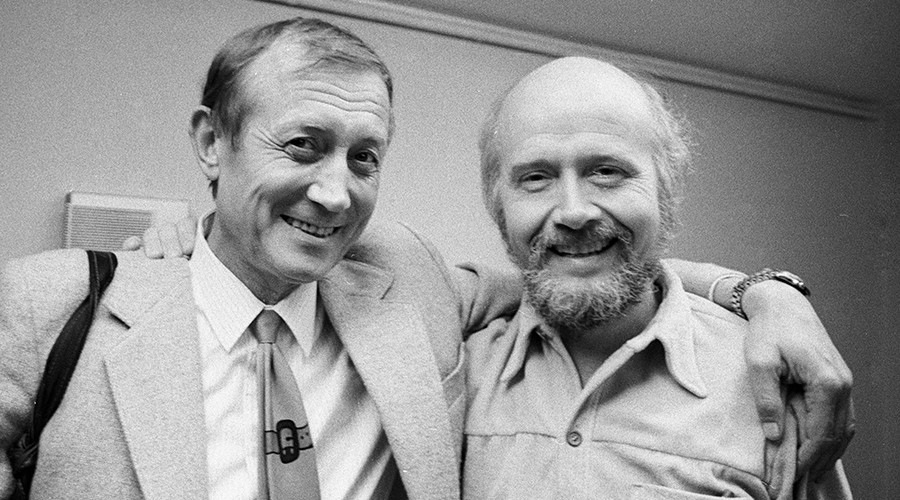 "I was born in the country where the rest of the world was stolen from us," Yevtushenko had told RT. But he wanted to travel the world, the poet said, "to have a horizon," which was "stolen" by the political system. "To steal the ability to see the rest of the world means that someone steals a horizon from you," he said.
"The world was divided and the two sides were demonizing each other," the poet said, but then the people in the Soviet Union and in the US heard "a new, young voice," Yevtushenko told RT, having recited lines from his poem:
"Frontiers are in my way.

It is embarrassing
for me not to know Buenos Aires and New York.
I want to walk at will
through London,
and talk with everyone,
even in broken English.
I want to ride
through Paris in the morning,
hanging on to a bus like a boy."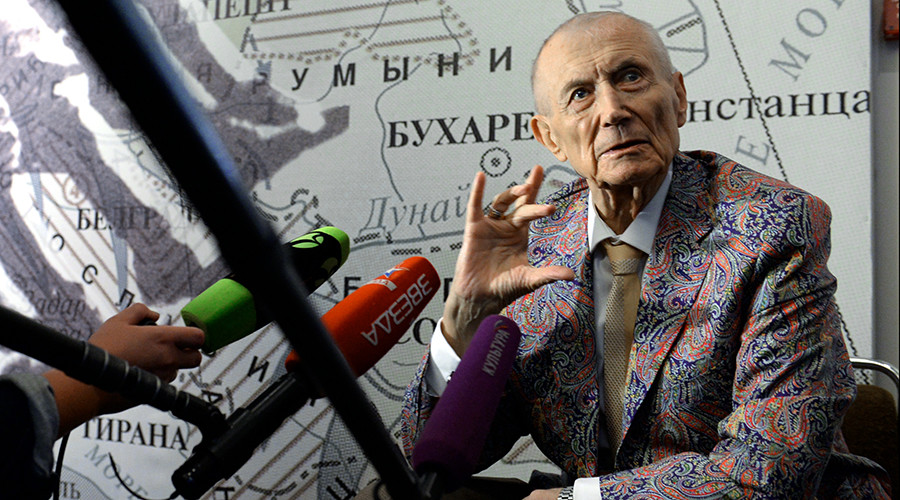 When the globe was born, it didn't have any borders, the poet said, adding that the borders that appeared are "scars of the wars."
"We could not imagine a united Europe at the beginning of the 20th century. Now, we cannot yet imagine a borderless planet, but it will happen," Yevtushenko said. "We just need to use a more human approach in political issues," he added.
You can share this story on social media: