Foreigners in Japan face major discrimination, language not the problem – poll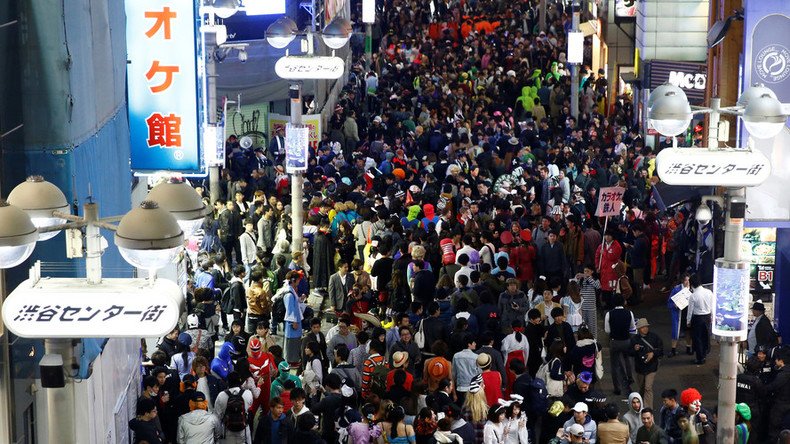 About 25 percent of foreigners in Japan failed to get jobs, while nearly 40 percent who were looking for accommodation were turned down, according to the latest study commissioned by the Japanese Justice Ministry.
The poll, released on Friday, is the first ever such survey in Japan. It was carried out by the Center for Human Rights Education and Training in November and December last year, and comes as Tokyo gears up for the 2020 Olympics and the number of foreign employees sharply increases.
The number of foreign residents in Japan now constitutes about 2.3 million – or 2 percent of the population – and a record 20 million foreign tourists visited in 2016.
There were 18,500 foreign residents contacted by the pollsters, and 4,252 of them participated. Over 50 percent of them were Chinese and Korean, and more than 40 percent had lived in Japan for over 10 years, the Japan Times reported.
A fifth of the 2,788 respondents who looked for work over the past five years said they were getting less money than their Japanese counterparts aiming for the same position.
Over 17 percent said that they couldn't get a promotion due to their nationality, and around 13 percent said that their working conditions were worse than those of their Japanese colleagues: for instance, the Japanese had shorter hours and more days off.
Mastery of the language wasn't the issue, the survey noted, pointing out that around 95 percent of those who didn't get jobs, and over 90 percent of those who were turned down with the housing spoke Japanese conversationally, professionally or fluently.
Moreover, the discrimination is often blatant, with some Japanese not even trying to hide it.
"The landlord said I couldn't live in the flat because of my nationality. I was born and raised in Japan and Japanese is the only language I know. There is still so much bias and discrimination in Japan," a Korean participant aged in her 50s said, Reuters quoted the report.
"One time, when I tried to enter a small shop in Harajuku, the staff told me it's for Japanese only," said a Brazilian woman in her 20s.
Those who have lived in Japan for decades say that the discrimination is very difficult to deal with.
"Japan is my home and I love Japan, but discrimination against foreigners is deeply rooted. I wish for a society that recognizes diversity," a Korean woman in her 60s said.
Right-wing attitudes have been on the rise as well, with Japan seeing an uptick in hate rallies and anti-Korean demonstrations by Japan's far-right, the uyoku danta i, who call them criminals, cockroaches, and even call for the murder of foreigners, the Guardian reported.
You can share this story on social media: