Japanese firm mulls 3-day weekend to 'boost productivity'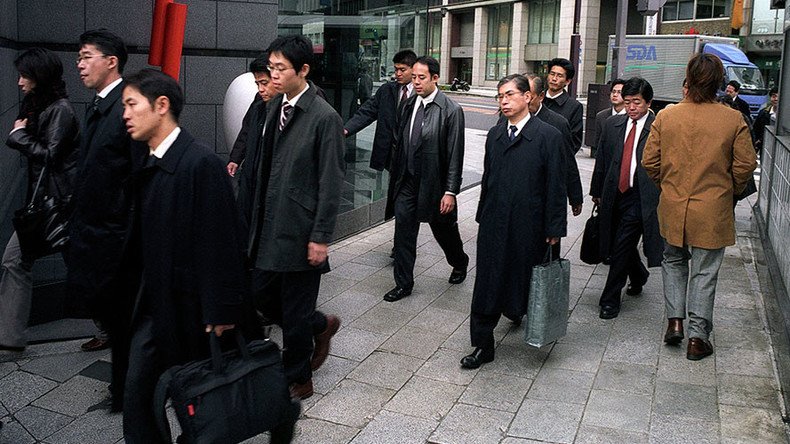 A Japanese firm is eyeing to extend weekends for employees to three days as the country begins to reconsider its harsh culture of long working hours.
Yahoo Japan Corp allows employees to work from outside the office five times a month and is now thinking of reducing working days to four a week by 2020, according to the company's spokeswoman, Megumi Yagita:
"We don't see the three-day weekend system as the end goal but an option," Yagita said. "By giving employees more freedom on how to work, we're hoping that employees choose a style that lets them perform at their best, so that we boost productivity."
READ MORE: 'Death by overwork': Head of Japan's largest ad agency to step down after employee's suicide

The move follows a recent investigation into Dentsu Inc. Japan's biggest advertising agency, where a 24-year-old female worker put in more than 100 hours of overtime in one month and committed suicide.
Dentsu's president resigned earlier this month as a result of the tragedy and the company has introduced new measures to cut down on hours spent at the office, like switching off the office lights between 10pm and 5am.
Furthermore, Japan Post Insurance Co reportedly vowed to turn their lights off in its headquarters at 7.30pm and Suntory Holdings Ltd is expanding its work-from-home program.
While Japan's official working hours are similar to the majority of the world's 40 hours across five working days, government research shows staff at around a quarter of Japan's companies clock up 80 hours of overtime a month, and a fifth of country's employees face the risk of death from overwork.
READ MORE: 'Karoshi': 20% of Japanese employees risk death from overwork, survey shows

"[Japan needs to] end the norm of long working hours so people can balance their lives with things like raising a child or taking care of the elderly,"says government spokesman Yoshihide Suga.
Finally, in February government and business groups will introduce a 'Premium Friday' campaign, to encourage companies to let their staff leave early on the last Friday of every month.
"Companies went through cost-cutting, and what's now left at the core is the remaining workers who are overloaded," said Martin Schulz, senior economist at Fujitsu Research Institute in Tokyo to Bloomberg.
"Companies are now seeking ways to boost productivity, the best results in the best amount of time," he added.
You can share this story on social media: