'Death by overwork': Head of Japan's largest ad agency to step down after employee's suicide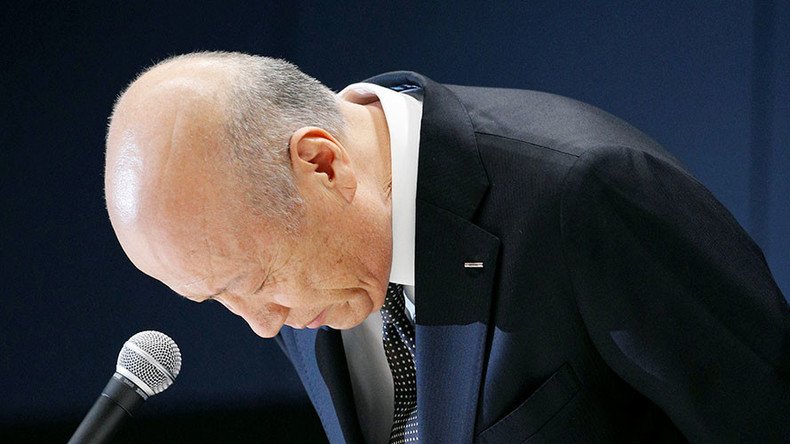 The president of Japan's largest advertising agency has announced he will be stepping down next month, one year since an employee committed suicide due to working excessive overtime. Meanwhile, the labor bureau says it will refer his firm to prosecutors.
Tadashi Ishii, the president of Dentsu, announced late on Wednesday that he will be stepping down from his post in January, ending his almost six-year tenure at the company.
His announcement came just a day after the Tokyo Labor Bureau said it will be referring the company and one of its executives to prosecutors, on suspicion that the suicide of a worker in 2015 had resulted from their violation of Japan's labor law.
Matsuri Takahashi, a Dentsu employee, jumped to her death from a company dormitory on Christmas Day last year. The 24-year-old had worked more than 100 hours of overtime every month since joining the company in April of 2015, according to Japanese media. Her death was blamed on overwork.
Referring to the extreme workloads borne by Dentsu employees, Ishii said on Wednesday that "an excessive amount of work should never happen," AFP reported.
"I deeply regret and feel responsible for this... I will take full responsibility and resign as president at January's board meeting," the 65-year-old continued.
Ishii went on to state that, although the company should not discourage workers from doing their best, he should have prevented employees from working so much.
"But I deeply regret that I couldn't put a brake on (excessive workloads) and that I couldn't set a certain standard," he added.
Dentsu – which reduced its overtime cap from 70 hours a month to 65 hours in November – acknowledged that a successor will be named after the board meets, but did not specify a date.
Employees working excessive overtime has become endemic in Japan, with a government survey from October stating that one in five Japanese companies have employees who work such long hours that they are at serious risk of death. It was the country's first white paper on 'karoshi', which is defined as "death by overwork."
Earlier this week, the Japanese government announced that it was introducing new regulations to make it easier to publicize the names of companies found to be overworking its employees, the Japan Times reported.
Under the measures, which could take effect as early as next month, the labor ministry will be able to publically shame companies if they let their employees work as many as 80 hours of monthly overtime, which is 20 hours down from the current threshold of 100. The government will also publicize the names of businesses where cases of karoshi have taken place at more than two of its offices.
Although Japan's Labor Standards Law currently caps work at eight hours per day, or 40 hours per week, that rule can be disregarded if an agreement is signed between the company and labor unions or more than half of its employees.
Work related issues were at least partially responsible for 2,159 suicides in Japan in 2015, the government white paper revealed, citing the country's National Police Agency and Cabinet Office.
You can share this story on social media: