22 killed, up to 70 injured in Pakistan mosque explosion (PHOTOS, VIDEO)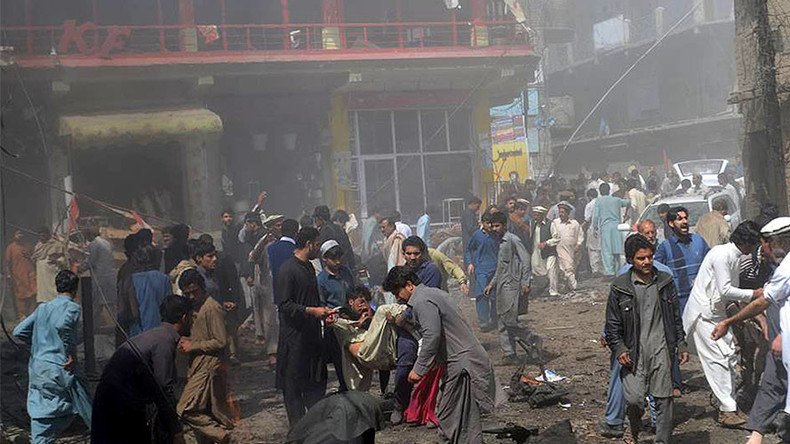 At least 22 people were reportedly killed after an explosion targeted a mosque in northwestern Pakistan. Dozens were injured in the blast, which has been claimed by the Taliban.
The attack took place in the city of Parachinar as people gathered for Friday prayers near the women's entrance of a Shiite mosque in the central bazaar, according to Reuters.
Local official Ikramullah Khan said at least 22 people were killed and 70 others injured.
A medical source cited by AFP put the number of injured at 57, including women and children.
Parachinar parliamentarian Sajid Hussain, cited by Reuters, described the blast as a suicide attack, noting that gunfire preceded the explosion.
A military rescue helicopter has been sent to the scene to help evacuate the injured, according to local authorities.
The nearby Agency Headquarters Hospital said it received dozens of injured seeking treatment, and made an appeal for blood donors.
"Patients are being brought to us in private cars and ambulances and we have received over three dozen patients so far," Mumtaz Hussain, a doctor at the hospital, told Reuters.
Pakistani Prime Minister Nawaz Sharif has condemned the attack, vowing that the government will continue efforts to "eliminate the menace of terrorism."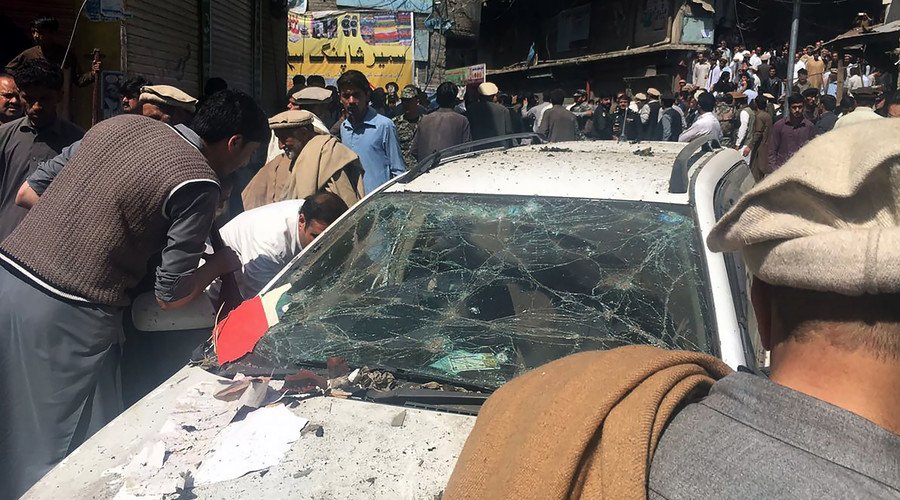 "The network of terrorists has already been broken and it is our national duty to continue this war until the complete annihilation of the scourge of terrorism from our soil," Sharif said in a statement.
Jamaat-ul-Ahrar (JuA), a faction of the Pakistani Taliban, claimed the attack in a message sent to AFP.
Parachinar is the capital of Kurram tribal region, a hotbed of the Pakistani security forces' years-long battle against various militant groups. At least 21 people were killed there in a January vegetable market explosion.
You can share this story on social media: