Canadian airport employees showed signs of radicalization, visited ISIS websites – report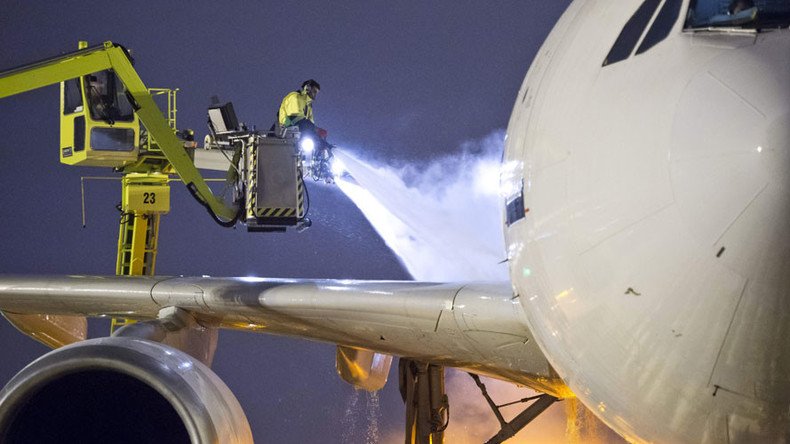 Several employees at Canada's Montreal Trudeau airport have shown signs of being radicalized, a report has revealed, adding that one employee had talked of Paris-style attacks.
The investigative report was revealed on Wednesday on TVA network's JE program by a team of journalists who say they had been working in coordination with Canadian police.
The center of the investigation was Montreal–Trudeau International airport, Canada's third busiest, which sees some 16 million passengers annually.
The investigation concerned at least four people, including three airport employees with profiles the police found "worrisome," the report said, while noting that two of the four still work at the airport, but have been reassigned.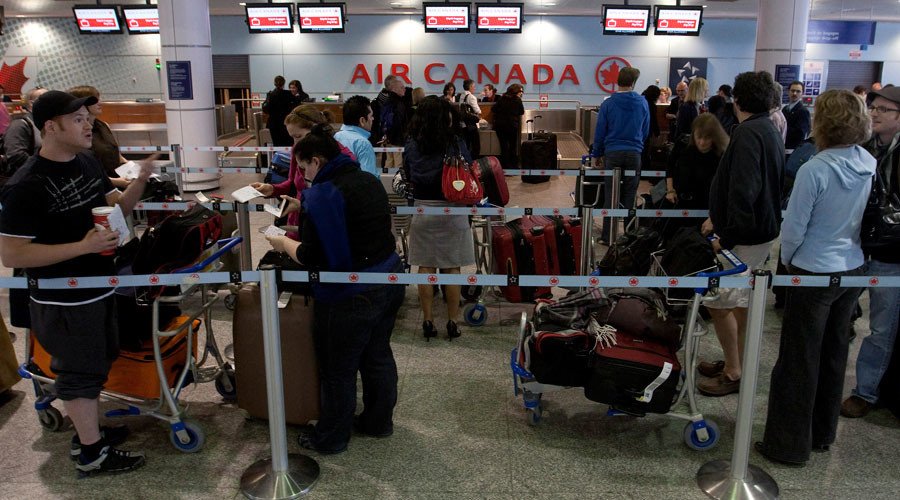 The other two had their security cards revoked due to concerns about their mental health.
One employee, who reportedly had access to runways and planes, regularly visited pro- Islamic State (IS, formerly ISIS/ISIL]) websites, police said, as cited by TVA. He had also acquired "an impressive amount of books and documentation" on assault weapons.
Though airport authorities neither denied nor confirmed the information in the TVA report, that employee was subsequently transferred to another position unconnected with runways and planes.
One airport employee with access to secure areas even reportedly suggested carrying out an attack similar to the Paris massacre of November 2015, but it is not yet clear where exactly he suggested them.
Another employee, a native Algerian, once posted an IS propaganda video on his Facebook page that shows Islamic state militants killing people in the Iraqi city of Mosul.
He also seems to support the ideas of the Muslim Brotherhood and apparently sympathized with the regime of former Egyptian President Mohamed Morsi, the report said. He appears to have left Canada a few months ago, but is reportedly still in contact with airport employees with access to secure areas.
Patrick Lalonde, the assistant director of the Montreal Police Service (SPVM), admitted to TVA that the information is "worrying."
"SPVM and its partners work every day to evaluate the threat and to counter it," he said.
"We have a concern for all types of threats; radicalization is one of them," said Pierre-Paul Pharand, vice-president of Aeroports de Montreal (ADM), the main airport authority responsible for Montreal's two airports.
Alexandre de Juniac, head of the International Air Transport Association (IATA), found the prospect of some airport employees being radicalized "extremely serious."
"It's complicated for me to say if this should be the case [here]. In any case, people about whom the authorities have doubts should not have access to planes."
Conservative MP Pierre Paul-Hus wrote on Facebook that the authorities should "re-investigate each employee" in light of the incidents reported.
Marcel Savard, former head of counter-terrorism at Surete du Quebec, Quebec's provincial police force, said he is concerned.
"What worries me is the strategic position that these people occupy," he said.
In April of 2016, Belgian media revealed that Najim Laachraoui, one of the suicide bombers who blew himself up at the Brussels airport in Zaventem on March 22, had worked at the site for as many as five years.
You can share this story on social media: