Rich get even richer: Forbes' global list shows record 2,043 billionaires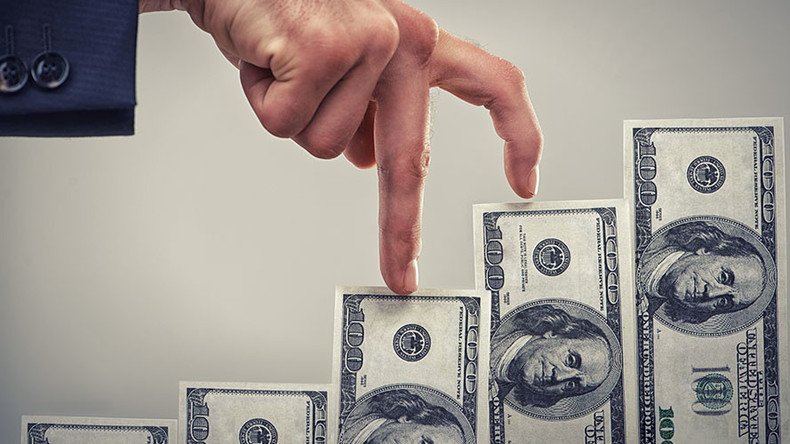 Microsoft co-founder Bill Gates has has retained the title of the world's richest man for the fourth year in a row, with a record 2,043 billionaires worldwide, Forbes magazine's annual list revealed.
Bill Gates wealth has been estimated by Forbes at $86 billion as the tech mogul and philanthropist earned around $11 billion over the last 12 months.
Berkshire Hathaway CEO Warren Buffett took second spot on the list, which was released Monday, with $75.6 billion in the bank.
The podium was completed by Amazon founder, Jeff Bezos, who is worth $72.8 billion, according to the magazine.
The rest of the top 10 includes Spanish clothing retailer Amancio Ortega ($71.3 billion), Mark Zuckerberg of Facebook in fifth ($56 billion), Mexican telecom magnate Carlos Slim Helu ($54.5 billion), Oracle founder Larry Ellison ($52.2 billion), US entrepreneurs Charles and David Koch ($48.3 billion each) as well as financial data and news mogul Michael Bloomberg ($47.5 billion).
Donald Trump lost around $1 billion last year, with his wealth currently estimated at $3.5 billion.
The development saw Trump falling from 324th to 544th spot on the list of the world's wealthiest people.
"40 percent of Donald Trump's fortune is tied up in Trump Tower and eight buildings within one mile of it. Lately, the neighborhood has been struggling (relatively speaking)," Forbes explained.
The magazine said that the number of billionaires worldwide has increased from 1,810 in 2016 to 2,043.
The figure represents a 13 percent growth. Their combined net worth of all of the world's billionaires also grew by 18 percent to reach the record sum of $7.67 trillion.
READ MORE: Billionaire banker David Rockefeller dies aged 101
According to the Forbes billionaires list's co-editor, Kerry Dolan, the increased profits are explained by the booming stock markets and rising oil prices.
The US boats the largest population of billionaires with 565, but China is catching up with 319 billionaires. Germany is third with 114 billionaires, followed by India with 101 and Russia with 96, Forbes said.
The number of female billionaires has also increased by 25 during the past year, reaching 227.
READ MORE: Warren Buffett dumps Walmart, bets on Apple & US airlines
The richest woman in the world is now Liliane Bettencourt from France, who is worth $39 billion after inheriting a stake in L'Oreal from her father.
You can share this story on social media: